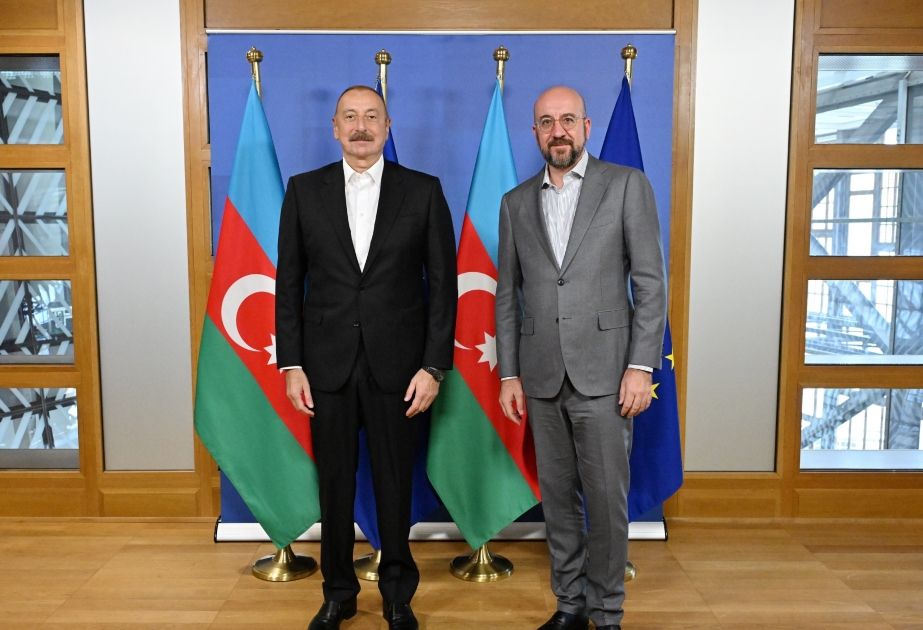 On September 20, President of the European Council Charles
Michel made a phone call to President of the Republic of Azerbaijan
Ilham Aliyev.
During the phone conversation, the sides exchanged views on the
situation in the region.
Charles Michel expressed his concern about the developments,
which occurred in the region.
President Ilham Aliyev said that the units of the Armenian armed
forces in the Garabagh region of Azerbaijan had committed terrorist
acts yesterday, killing police officers and civilians, and noted
that Azerbaijan had to take local anti-terror measures in response
to this.
The head of state touched upon the agreement on stopping
anti-terror measures and labelled as a positive step the fact of
withdrawing the formations of Armenia's armed forces, illegal armed
group's laying down their weapons, their disarming and the meeting
to be held in Yevlakh. President Ilham Aliyev noted that the
meeting in Yevlakh would discuss the rights and duties of the
Garabagh Armenians on the basis of the Constitution and laws of the
Republic of Azerbaijan as well as their cultural, religious,
municipal and other rights. The head of state pointed out that
Azerbaijan implements this in the context of its domestic
affairs.
The Azerbaijani President touched upon the support for regional
peace agenda, adding unilateral steps can yield a reverse effect.
The Azerbaijani leader underlined that the results achieved would
have a positive impact on taking Azerbaijan-Armenia peace treaty
talks forward.
The President of the European Council described the end of
anti-terror measures as a positive fact and expressed hope for
ensuring ceasefire. Charles Michel also positively assessed the
meeting to be held in Yevlakh.
—
Follow us on Twitter @AzerNewsAz