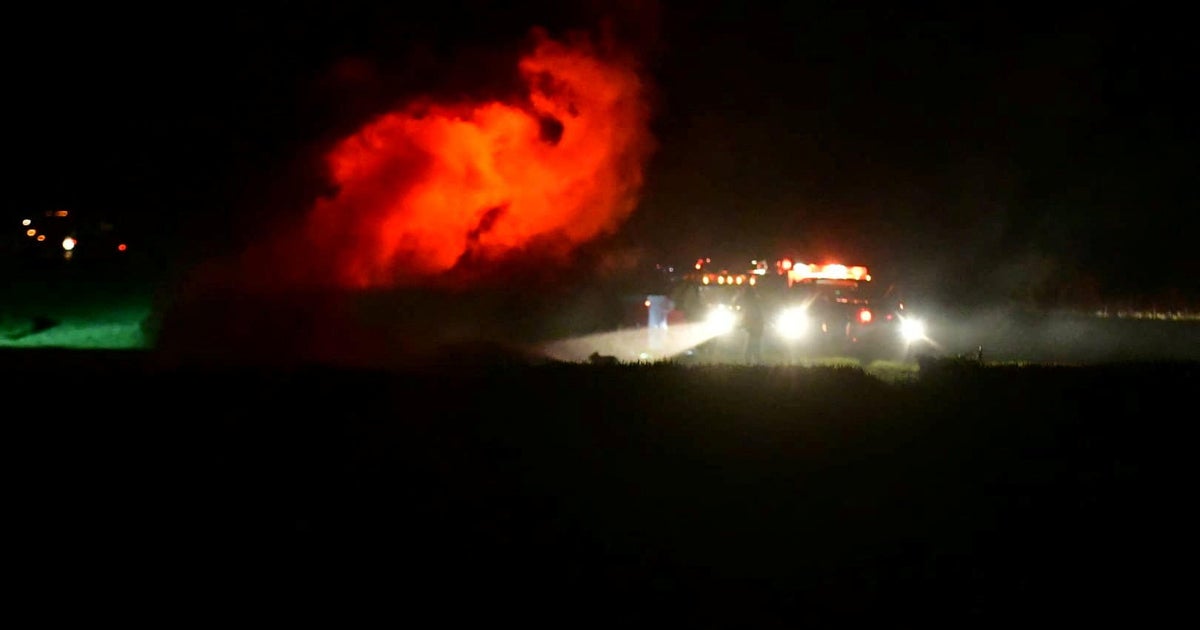 Updated on: March 30, 2023 / 6:55 AM / CBS News
The Army says two of its helicopters crashed Wednesday night in Trigg County, Kentucky. Officials said there were "several casualties."
Kentucky Gov. Andy Beshear tweeted that, "We've got some tough news out of Fort Campbell, with early reports of a helicopter crash and fatalities are expected." He said Kentucky State Police, the state Division of Emergency Management and local officials were responding.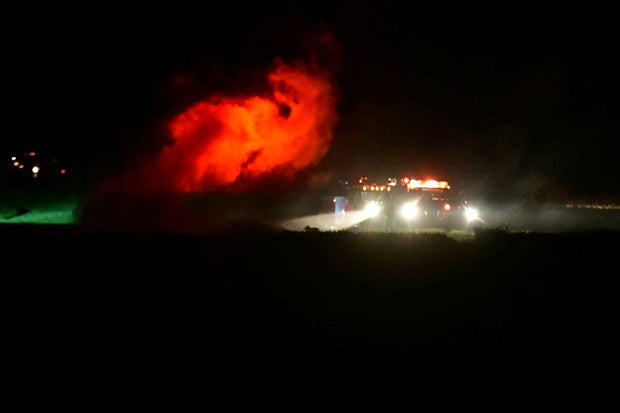 A general view of the site after helicopters crashed in Trigg County, Kentucky, U.S., March 29, 2023.   WKDZ Radio/Handout via REUTERS
Fort Campbell said the crash, at about 10 p.m., involved two 101st Airborne Division (Air Assault) helicopters on a routine training mission. They were HH60 Blackhawks, the fort said. The 101st said there were "several casualties."
"The command is currently focused on caring for the servicemembers and their families," the fort said, adding that the incident is under investigation.
CBS Nashville affiliate WTVF-TV reports the area where the choppers went down is "pretty rural. … We're told this happened in an open field — away from any nearby homes." 
Fort Campbell is about 60 miles northwest of Nashville.  
Last month, two Tennessee National Guard pilots were killed when their Black Hawk helicopter crashed along in Alabama during a routine training mission.
This is a developing story. Please check back for updates.
First published on March 30, 2023 / 2:23 AM
© 2023 CBS Interactive Inc. All Rights Reserved.