Advertisements | Advertising at The News And Times | advertising-newsandtimes.com | WE CONNECT!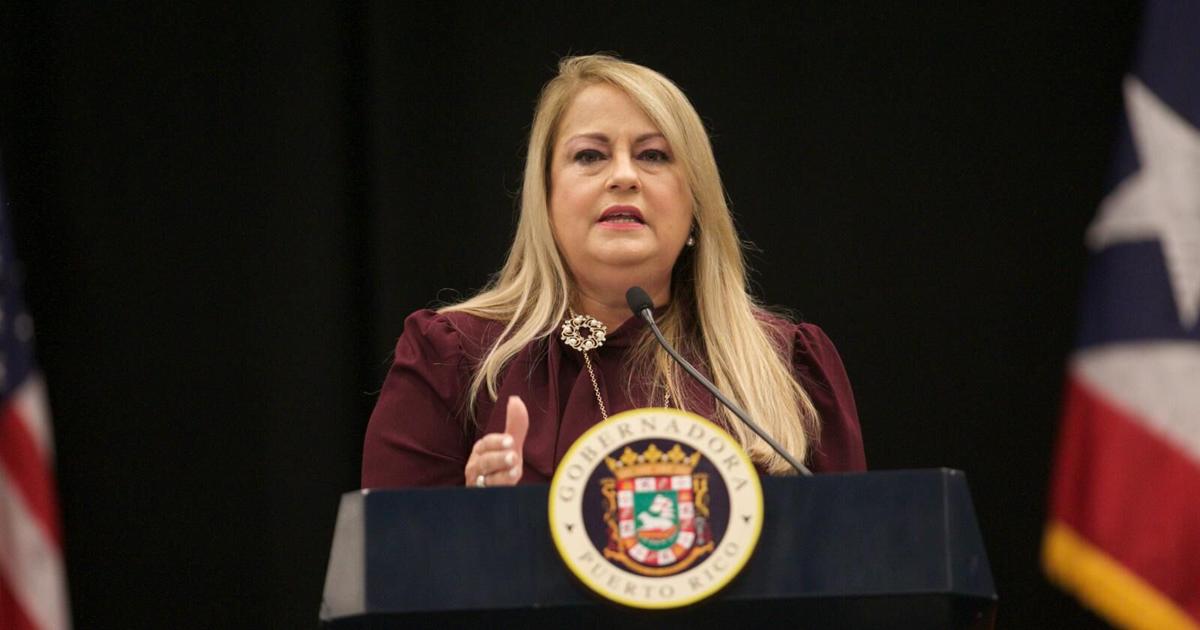 La exgobernadora Wanda Vázquez Garced fue arrestada esta madrugada por las autoridades federales en el marco de una investigación en su contra por supuestas infracciones a las leyes electorales de Estados Unidos, confirmaron fuentes de EL VOCERO.
Advertisements | Advertising at The News And Times | advertising-newsandtimes.com | WE CONNECT!
Tal como había anticipado EL VOCERO, su arresto era inminente. 
La portavoz de prensa del Negociado Federal de Investigaciones (FBI), Limary Cruz, confirmó a este medio que hoy se realizaron tres arrestos por corrupción, aunque no brindó los nombres de las personas detenidas.
Cruz indicó que a las 11:00 a.m. Fiscalía federal realizará una conferencia de prensa para ofrecer mayores detalles.
Luis A. Plaza Mariota, el abogado de la exmandataria, había anticipado la detención de Vázquez Garced.
La investigación del caso se centra en la fallida campaña de las elecciones primarias del Partido Nuevo Progresista (PNP) que la entonces gobernadora pretendía ganar para mantenerse como inquilina de La Fortaleza. 
Plaza Mariota, experimentado abogado que como fiscal federal auxiliar en el Distrito de Puerto Rico tuvo a cargo decenas de casos por delitos de cuello blanco, fue contratado por Vázquez Garced hace meses, junto al abogado Peter John Porrata, para defenderla en este caso en el que se la acusaría de participar de un esquema de financiamiento ilegal de su campaña electoral.
A pesar de que esperaban el arresto, Plaza Mariota había dicho que estaba confiado en que las acusaciones contra la exgobernadora no procederían por tratarse de un caso técnico. 
En declaraciones ofrecidas hoy a EL VOCERO, el abogado Osvaldo Carlo, exfiscal federal, afirmó que la acusación podría estar relacionada con asuntos ya revelados por la representación legal de Vázquez Garced. "Como todavía la acusación no se ha hecho pública, asumo que la acusación es sobre el asunto que los abogados hicieron público, que es el tema de la encuesta (política) y del banco venezolano. Entendemos que por ahí va la cosa", dijo.   
De otro lado, Carlo negó que fuera a representar legalmente o que esté asesorando a Vázquez Garced. "Hasta este momento, no", respondió Carlo. 
EL VOCERO reseñó que un grupo de fiscales de la División de Integridad Pública del Departamento de Justicia federal, con sede en Washington, había concluido la investigación contra Vázquez Garced. Se informó que dos de sus colaboradoras en la campaña y en La Fortaleza—Lillian Sánchez y Marisol Blasco— declararon ante el gran jurado que investiga supuestas irregularidades relacionadas con los donativos electorales durante el proceso de las primarias de 2020.
La historia se remonta a una invitación que recibió Vázquez Garced a una reunión con banqueros y que al menos uno de ellos habría realizado donaciones a su campaña a cambio de que se detuviera una investigación en contra de su banco que opera en Puerto Rico desde 2009. 
Según diversas fuentes, el banquero habría intentado paralizar una auditoría rutinaria de la Oficina del Comisionado de Instituciones Financieras (OCIF). 
Alegadamente, la entidad involucrada en el caso se llama Bancrédito y presuntamente el banquero es Julio Herrera Velutini, quien se habría reunido con el grupo de campaña de Vázquez Garced mientras enfrentaba al candidato Pedro Pierluisi.
Lo que ha trascendido es que Herrera Velutini habría gestionado que se destituyera al entonces comisionado de OCIF, George Joyner, por supuestamente insistir en la auditoría a Báncrédito, un proceso ordinario de la agencia y colocar en su puesto a Víctor Rodríguez Bonilla, quien había realizado trabajos el banquero en el pasado. 
La investigación federal procura establecer si Vázquez Garced accedió a la petición del banquero. 
El 3 de junio de 2020, Vázquez Garced informó en un comunicado de prensa que George Joyner había renunciado a su puesto en la OCIF.
En las únicas declaraciones entonces de Joyner -hechas en exclusiva a EL VOCERO– dijo: "No me siento en libertad de discutir el asunto. Se trata de un puesto de confianza, a la libre disposición del Ejecutivo. Como es así, si hay un retiro de confianza, el funcionario está en la obligación de dimitir".
Pero lo cierto es que el funcionario fue despedido. "El hecho de que botaran al que era jefe de Instituciones Financieras (por la OCIF) tiene una larga explicación, gestión que fue consultada con la Fiscalía federal, al alegarse que la persona que ocupaba esta plaza estaba ayudando a Burdiel cuando ya estaba referido al PFEI (Panel sobre el Fiscal Especial Independiente)", sostuvo el abogado de Vazquez Garced. 
Burdiel es Luis Burdiel Agudo, el expresidente del Banco de Desarrollo Económico (BDE), quien en agosto de 2021 fue sentenciado a tres años en probatoria por violaciones al Código Penal y la Ley de Ética Gubernamental. Según sostuvo el abogado de la exmandataria, la salida de George Joyner está vinculada a esa colaboración con el condenado y no con el pedido del banquero. 
Otra de las irregularidades están vinculadas a la nacionalidad del banquero. Las leyes en Estados Unidos prohíben que un ciudadano extranjero haga aportes a las campañas electorales para evitar la injerencia de otros países en los comicios. Herrera Velutini es venezolano. 
Vázquez Garced desarrolló su carrera como servidora pública, mayormente en el Departamento de Justicia. Fue fiscal auxiliar, fiscal de distrito, salió de la agencia para ocupar el cargo de procuradora de las Mujeres y regresó como secretaria de Justicia, bajo el gobierno de Ricardo Rosselló.
En el verano de 2019, con la renuncia de Rosselló a la gobernación, correspondió a Vázquez Garced sucederlo en el cargo por disposición constitucional. Estando en La Fortaleza perdió ante Pedro Pierluisi en las primarias.
"Le puedo decir al pueblo de Puerto Rico que yo no he cometido ningún delito, que yo no he incurrido en ninguna conducta ilegal, incorrecta", dijo Vázquez Garced hace unos meses.
Advertisements | Advertising at The News And Times | advertising-newsandtimes.com | WE CONNECT!