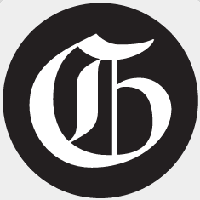 Former FBI Director James Comey urged supporters of former President Donald Trump to consider his "retributive goals" before deciding to vote for him next year.
During a National Press Foundation event, Comey implored people, regardless of their position on the political spectrum, to "take the time to think about what it would mean if Donald Trump were president again."
HARRIS ALLIES SEE GUN PORTFOLIO AS OPPORTUNITY FOR HER TO REGROUP BEFORE 2024
"I just hope thoughtful people will spend time thinking about that, armed with more knowledge about how he can do more to accomplish his retributive goals through places like the military and law enforcement, the intelligence community," he told the Washington Examiner on Monday. "I think it's really important that he not be president of the United States again, but that's a choice for the American people to make, and I hope they'll engage and make the choice themselves."
Despite Trump dominating the 2024 Republican primary field and he and other candidates complaining that the Justice Department and FBI have been politicized and weaponized, Comey was adamant he was "optimistic" about the country and its justice system.
"[President Abraham] Lincoln used to like to quote, I guess, Secretary of State [William] Seward, who had this expression that went like, 'There's always enough virtue to save America, but just enough.' He said that during the Civil War. That's kind of the way I feel about America. We'll be OK. If the American people focus, we'll be OK."
But Comey, a former deputy attorney general-turned-novelist who advocated greater transparency and accountability as FBI director, was undecided whether reforming federal court rules to televise Trump's criminal trials would increase trust and faith in democratic institutions.
"I've seen a lot of the bad that cameras can do," he said. "It can give you a distorted view of a case. So I'm not sure what the right answer is to whether we should televise any trials, particularly the Trump trials. I'm not sure. Leaning against, I guess, is probably the way I'd say it."
CLICK HERE TO READ MORE FROM THE WASHINGTON EXAMINER
During his opening remarks, Comey, who was criticized for updating Congress and the public regarding the FBI's investigation into Hillary Clinton during the 2016 election before he was fired by Trump when the latter became president, alluded to Attorney General Merrick Garland's decision to wait before addressing the raid of the former president's Mar-a-Lago resort home as part of the federal classified documents case.
"There's tremendous flexibility under Justice Department rules," he told another reporter. "Just it's a court-authorized search, presented to a neutral, detached magistrate, who had to find probable cause and state with particularity the place, you know, get that information out there."
Original Location: James Comey: It's 'important' Trump 'not be president' again
Washington Examiner Videos