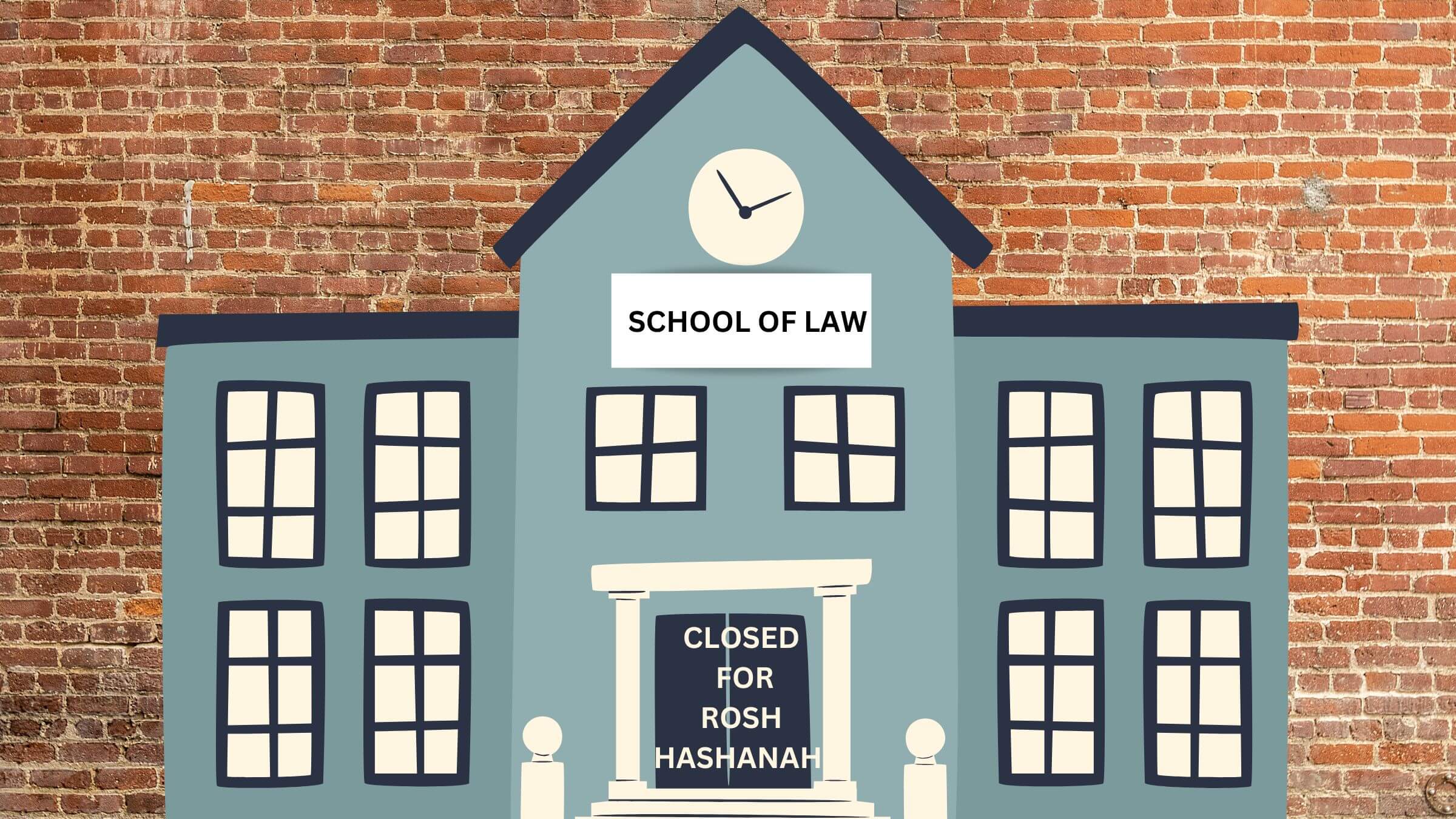 Editor's note: The Forward has been solving reader dilemmas since 1906 in A Bintel Brief, Yiddish for a bundle of letters. This letter about Rosh Hashanah was originally published July 9, 2007, when Alan Dershowitz  guest-hosted answers for the advice column. He was a Harvard Law School professor at the time; he's since retired. With the 2023 High Holidays upon us,  we're republishing the letter and his answer. Let us know your thoughts: bintel@forward.com.
Dear Professor Dershowitz,
Like you, I am a law professor. I teach at a private law school that does not cancel classes on Rosh Hashanah.
While the school is closed in observance of select holidays, such as Good Friday, Martin Luther King Day and Yom Kippur, classes are not canceled for many federal holidays. Individual professors may, of course, cancel classes for other reasons, but they must usually schedule a makeup class.
I'm Jewish, but not at all religious, and I hold classes on Rosh Hashanah. My son thinks I should reschedule my class when it falls on Rosh Hashanah for the benefit of my Jewish students (perhaps 10% to 15% of the enrollment) and because he feels that I should observe the day by not teaching. Since I would not attend religious services if I canceled classes, I would feel hypocritical canceling. Jewish students can miss the class without penalty, though they would lose the opportunity to attend that class session. Canceling the class, however, would inconvenience the majority of my students, since there would be a makeup session.
What do you think I should do?
Signed,

School over Shul
Dear School over Shul,
I feel very strongly that you should not teach your classes on Rosh Hashanah, despite the fact that you are not at all religious. A teacher is a role model, and a Jewish teacher is a role model to Jewish students. On the issue of teaching classes on Rosh Hashanah, you cannot be neutral. If you teach, you send a message, and if you do not teach, you send a message. I suspect that some of your students, who would prefer to miss classes on the Jewish holidays, show up just because you are teaching.
When I first started teaching at Harvard, there were Saturday classes. I refused to teach them, despite the fact that I was not generally going to the synagogue on Saturday. I did not feel at all hypocritical. I felt that I was standing up for a principle, that principle being that universities should not be asking Jewish teachers to teach on important Jewish holidays. It's none of their business how we spend those holidays. I strongly believe that principle is more important than convenience. You will be respected for standing up for a principle, without regard to how you spend the day.
Signed,

Alan Dershowitz
Do you have an opinion about this Bintel, or a question of your own? We'd love to hear from you. Email bintel@forward.com.
The post Alan Dershowitz helps out with a High Holiday dilemma appeared first on The Forward.