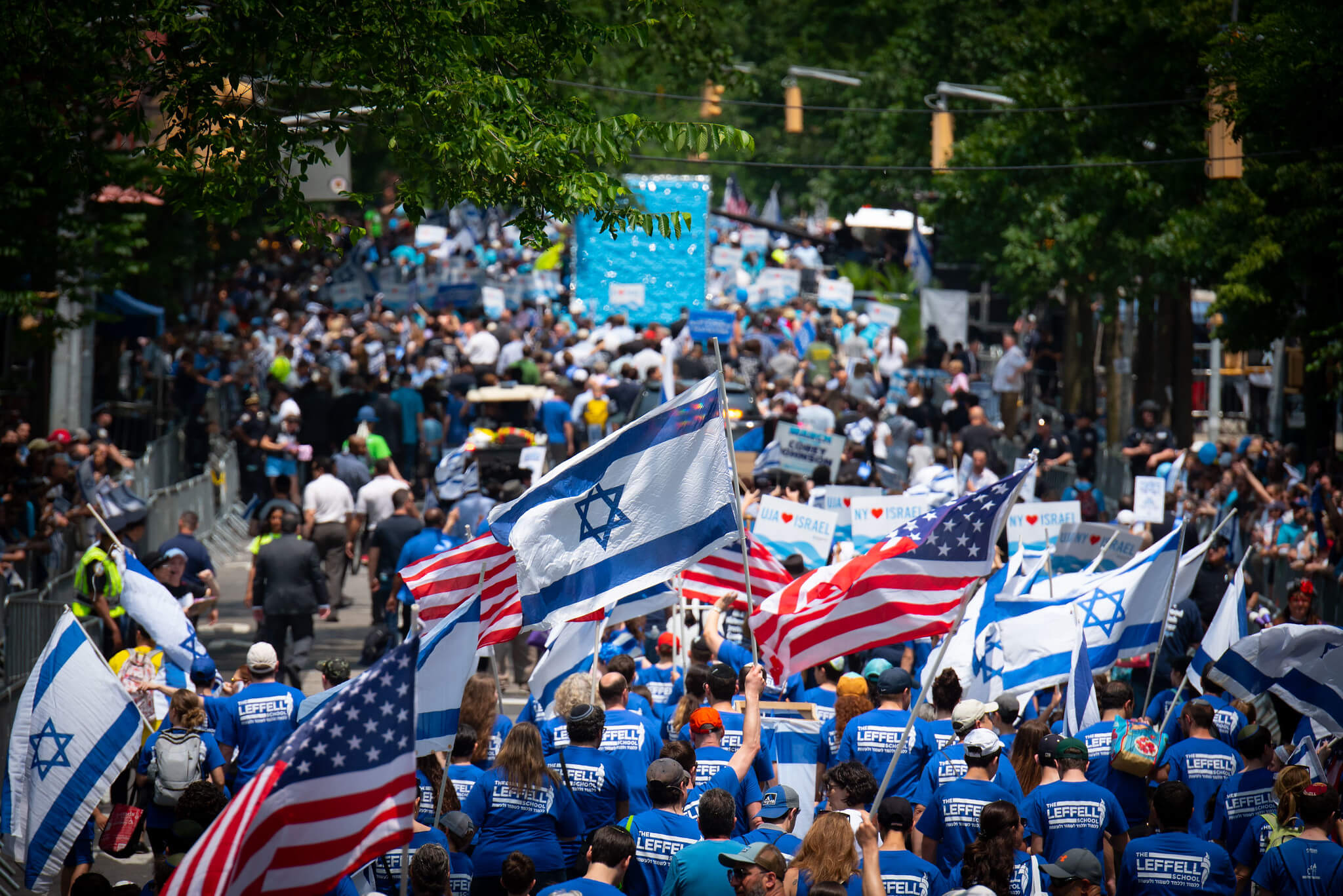 The Celebrate Israel parade planned for Sunday in New York is generating controversy over the planned participation of officials from the government of Israeli Prime Minister Benjamin Netanyahu.
The rabbinic human rights organization T'ruah, which took part in the parade pre-pandemic, said it would boycott this year's event.
"T'ruah will not participate in the Celebrate Israel Parade this year, in part because we refuse to march with the bigoted, anti-democracy ministers such as Simcha Rothman, Meir Porush, Amichai Eliyahu, Amichai Chikli, and 14 others who will have places of honor at the event," T'ruah CEO Rabbi Jill Jacobs said in a press release. T'ruah represents 2,300 rabbis and cantors.
The boycott is intended to "stand up for democracy" and "show solidarity" with Israelis who have been protesting Netanyahu's right-wing positions.
Jacobs added that the ministers' presence seeks to "normalize their violent, hate-fueled agenda, including a judicial coup that chips away at Israel's democratic principles."
The Celebrate Israel parade was first held in 1965. This year's procession along Fifth Avenue in Manhattan marks Israel's 75th birthday and is expected to draw 40,000 marchers and thousands more spectators.
The liberal Zionist organization Ameinu, formerly the Labor Zionist Alliance, will take part for the first time in more than a decade, but its participation is designed to express concern over the direction Israel is headed. Members will be wearing T-shirts that say "Marching for Democracy" in English and "Zionism=Democracy" in Hebrew.
UnXeptable-Saving Israeli Democracy, an activist group of Israeli ex-pats, sent an open letter to parade organizers saying that the Israeli officials expected to march have "not earned the respect of your allies and friends in Israel, and many of your own community members, here in America."
The letter begged the organizers: "Please, do not allow this massive Netanyahu coalition delegation to take part in this nonpartisan, celebratory event."
The theme of this year's parade, which is sponsored by the Jewish Community Relations Council of New York, is "renewing the hope." That "hope" is that "Israel will find lasting peace, the hope for the health and happiness of our brothers and sisters, and the hope that our differences will ultimately bring us closer," according to a letter signed by rabbis from a variety of denominations on behalf of the JCRC.
The post Celebrate Israel parade generates controversy over participation of Israeli officials appeared first on The Forward.