Advertisements | Advertising at The News And Times | advertising-newsandtimes.com | WE CONNECT!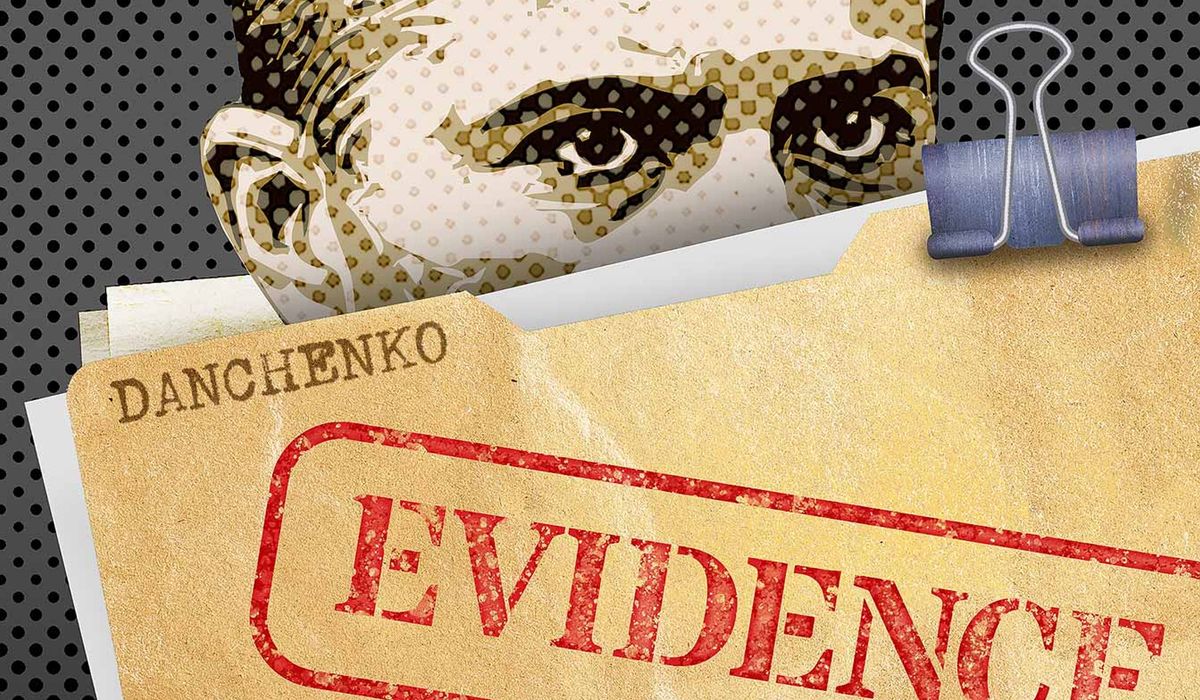 OPINION:
Advertisements | Advertising at The News And Times | advertising-newsandtimes.com | WE CONNECT!
Russian-born Igor Danchenko made up sources for two of the most sensational claims in the Steele dossier––that President Donald Trump once saw prostitutes in the Moscow Ritz-Carlton and that he engaged in a "well-developed conspiracy' with the Kremlin.
The FBI could have ended Mr. Danchenko's Washington career in 2010 after learning he wanted to buy classified information from Obama aides and pass it to Russia, but the agency botched the probe.
When the dossier was leaked in January 2017, those two claims drove the media to label Mr. Trump an election cheater and traitor.
Days later, Democrats at a House intelligence hearing tried to get witnesses such as FBI Director James Comey to attest that Russian intelligence typically orchestrates sex in Moscow hotel rooms for blackmail. 
On Sept. 13, a new filing by prosecutor John Durham said Mr. Danchenko had zero sources for those claims which he fed to his London client, dossier author Christopher Steele. He was financed by the Hillary Clinton campaign and the Democratic Party. 
We also learned that Mr. Danchenko coached a previous client on how to fabricate sources in intelligence reports, advising this client to put sources in all-caps–––which Mr. Steele did in the subsequent 2016 dossier. 
Mr. Danchenko has pleaded not guilty to five charges of lying to the FBI.
Mr. Durham's legal brief reveals how the FBI top echelon kept Mr. Trump under investigation for years while agents used the hoax dossier to pursue him. 
Mr. Danchenko was on the FBI payroll as a confidential human source (CHS) in March 2017 after a session lying to agents, Mr. Durham now discloses. The hiring explains why he sat down with them for repeated interviews.
What is not explained is why the FBI kept him on the payroll until October 2020 during the Trump presidency, and we do not know what Mr. Danchenko, once suspected by the U.S. of being a Russian agent said. 
But Mr. Durham supplies more nuggets. While Mr. Danchenko worked at the liberal Brookings Institution in 2008, he approached two colleagues. He asked if they would supply classified information for cash after appointments in the incoming Obama administration.
One Brookings employee went to the FBI, which opened a counter-intelligence probe and discovered Mr. Danchenko had made contact with the Russian embassy and intelligence service. 
The FBI closed the investigation, however, after mistakenly believing he left the country. 
Also unexplainable is why the FBI would continue paying the dossier's chief source as the Democratic-financed claims collapsed before the bureau terminated him.
What Mr. Durham presents in his filing on evidence for a trial set to begin next month is that Mr. Danchenko fabricated his sources when he spoke to the FBI and Mr. Steele.
Mr. Danchenko said the "well-developed conspiracy" assessment came from a phone call with a source he believed to be Sergei Millian. Mr. Millian is a Belarus-born U.S. Citizen who ran an organization called the Russian-American Chamber of Commerce.
The Durham brief in U.S. District Court in Alexandria states that Mr. Danchenko never spoke to Mr. Millian and Mr. Millian never provided any dossier information. 
At one point, Mr. Danchenko told the FBI he spoke in July for a dossier item that appeared in June 2016.
With this sentence, Mr. Durham implies Mr. Danchenko fabricated his dossier contributions accepted by Mr. Steele:
"Put bluntly, these facts demonstrate that the defendant could not keep his lies straight, and that the defendant engaged in a concerted effort to deceive the FBI about the sourcing (or lack thereof) of the Steele Reports," Mr. Durham states.
For the Ritz Carlton fiction, the filing says, Mr. Danchenko attributed the story to a source that fits the description of Bernd Kuhlen, the hotel's manager. 
But Mr. Kuhlen, listed as a prosecution witness, says he never spoke to Mr. Danchenko or heard the Trump tale.
This brings us to Charles Dolan, a Hillary Clinton-connected PR contractor who worked for the Kremlin and mixed with hotel staff during a June visit to Moscow.
Mr. Dolan became a source for Mr. Danchenko whom he used to network for foreign clients. Mr. Dolan told prosecutors he had lunch with Mr. Kuhlen at the Ritz and was shown by staff the hotel's presidential suite where Mr. Trump supposedly stayed. But Mr. Dolan says there was no talk of Mr. Trump and he will testify to that. 
The Moscow tale appeared in Mr. Steele's first memo dated June 20, 2016, the month when Mr. Dolan and Mr. Danchenko were in Moscow. Mr. Kuhlen, the hotel manager, is "Source E," the Durham filing says.
Mr. Danchenko told the FBI in May 2017 that "Source D" "could be referring to Sergei Millian."
Said Mr. Durham, "In short, the Government intends to prove at trial that the defendant falsely sought to attribute the Ritz Carlton Allegations to Mr. Kuhlen."
To show Mr. Danchenko's pattern of devious behavior, Mr. Durham replicated an email he sent in February 2016 to another client, Sidar Global, who asked him to review a company intelligence report.  
Mr. Danchenko emailed:
"Emphasize sources. Make them bold or CAPITALISED [sic]. The more sources the better. If you lack them, use oneself as a source ("Istanbul-Washington-based businessman" or whatever) to save the situation and make it look a bit better."
As for Mr. Millian, he left the U.S. in March 2017 after inaccurate press reports said he was Mr. Steele's source which is what Mr. Danchenko told Mr. Steele. Mr. Millian has always denied this–––an assertion confirmed by Mr. Durham. 
Mr. Durham has been in a months-long effort to convince Mr. Millian to return to the U.S. to testify, but he has refused, fearing harm to his family and arrest by the FBI.
"The Government has repeatedly informed Millian that it will work to ensure his security," Mr. Durham wrote. "Counsel for Millian would not accept service of a trial subpoena and advised that he does not know Millian's address in order to effect service abroad."
Rowan Scarborough is a columnist with the Washington Times.
Click to Read More and View Comments
Advertisements | Advertising at The News And Times | advertising-newsandtimes.com | WE CONNECT!