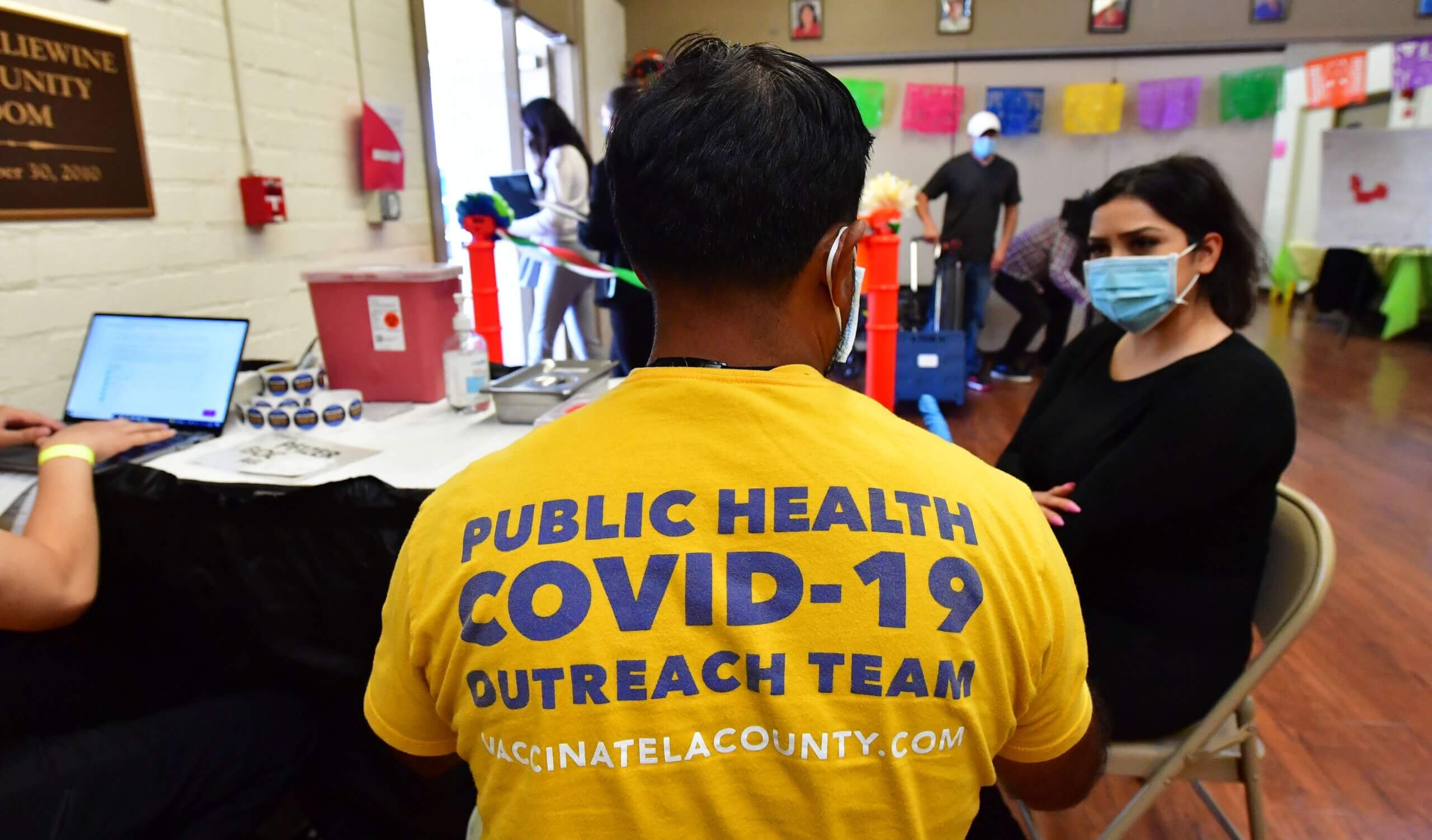 A newspaper serving the Haredi community is under fire for running an ad promoting a detoxification program that promotes baseless conspiracy theories about the harms of COVID-19 vaccines. 
In a Twitter thread, Blimi Marcus, an Orthodox Jewish nurse practitioner, posted a picture of advertisement appearing in Hamodia, an English and Hebrew-language newspaper that describes itself as the "daily newspaper for Torah Jewry." 
The ad featured the words "We Made a Mistake" in large letters and declared that many Jews were vaccinated due to "faulty information."
@HamodiaUS this is irresponsible journalism.

Please don't run ads that scam people and convince them to spend a small fortune on something they don't need

— Blimi Marcus DNP RN (@MarcusBlimi) May 29, 2023
The ad falsely claimed that the vaccines are linked to strokes, a variety of cancers and other negative health outcomes and urged readers to email for more information on "detoxification protocols."
The protocols were compiled by Lev Aharon Bikur Cholim, a group that has held numerous anti-vaccination events and talks in the past few years. 
The so-called protocols include taking lumbrokinase, an enzyme derived from earthworms that is commonly used to treat thrombosis. While a few cases of blood clots have been found in connection with COVID vaccines, the researchers who wrote those reports noted that the benefits of the vaccines far outstrip any risks. The side effect was most commonly found in the Johnson & Johnson vaccine, which is no longer available in the United States. 
Another product recommended in the protocols was essiac tea, described as herbs that can remove vaccine components and repair DNA. The National Cancer Institute, which is the U.S. government's principal agency for cancer research, states that studies with essiac "have not reported clear evidence of an anticancer effect" and notes that it has not been approved by the U.S. Food and Drug Administration as a cancer treatment. 
More than 672 million doses of the various COVID-19 vaccines have been administered globally since they first became available to the general public in December 2020. The vaccines have been widely studied by researchers around the globe. In January, a study published in the journal Vaccine found that "no increased risk was found for non-COVID-19 mortality among recipients of three COVID-19 vaccines used in the US." Another study from Pharmacoepidemiology and Drug Safety looked at incidents where people died after receiving the vaccines and found that the rates were consistent with what you would find in the general population on any given day and there was no "association between vaccination and overall increased mortality."
The protocols document listed several practitioners to contact for help, including a certified surgical technologist, a registered nurse and a rabbi. At least two others listed with "Dr." before their names do not have medical degrees: One is a doctor of naturopathic medicine while the other is an acupuncturist. 
Over 1.1 million people have died of COVID-19 in the U.S. since the pandemic began in March 2020, according to the U.S. Centers for Disease Control and Prevention, and 7 million have died worldwide, according to the World Health Organization. 
It's unclear what review process, if any, is in place for ads in Hamodia. On its website, the publication is described as "the best platform to reach our highly insular community, as our readers are engaged and trusting of our integrity. An ad in the pages of Hamodia means you'll be getting the exposure and recognition you're looking for."
Editors at Hamodia did not reply to a request for comment. 
The protocols consist of one other step without which, they warn, none of the medications will work. 
"Remember that the main thing is to pray and to know that all healing actually comes ONLY from G-d alone. Everything else is just a messenger, which works when He decrees that it work."
The post Haredi newspaper runs ad saying COVID vaccine was a 'mistake,' offers 'detox' protocols appeared first on The Forward.