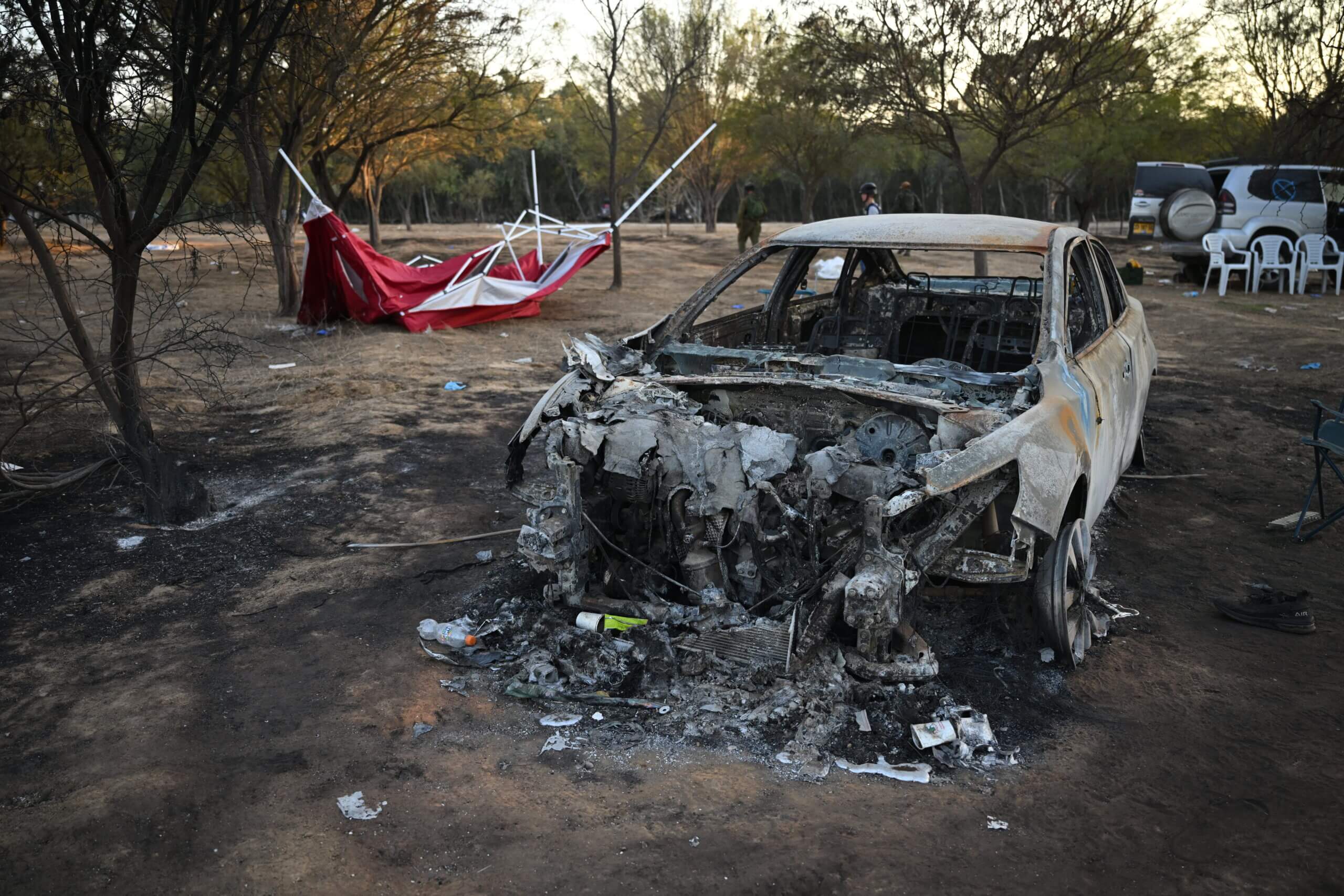 This article originally appeared on Haaretz, and was reprinted here with permission. Sign up here to get Haaretz's free Daily Brief newsletter delivered to your inbox.
Three observation balloons that are used by the Israel Defense Forces to monitor the Gaza border broke down in the past few weeks but were not replaced with alternative measures.
The IDF initially said this was the result of technical failure, but it is now examining the possibility that Hamas felled the balloons as part of its preparations for its lethal attack on Israel.
Observation balloons are a significant tool in the early warning systems protecting the Gaza border, and carry advanced technological tools and cameras. The three balloons operated in the northern, central and southern sections of the border.
Some of the balloons fell inside Israeli territory, but the IDF failed to fix them last week. It did not beef up its early warning systems with alternative measures, or with additional forces. IDF spotters and commanders in the border units asked for the observation balloons to be returned to action, but a technician who was dispatched last week was unable to fix them, and the repair was postponed until this week.
It is not the first time that observation balloons along the Gaza border have stopped working. In June 2022, a balloon fell inside Gaza near the Erez Crossing. The IDF was unable to retrieve the technological means installed on the observation balloon.
An IDF spokesperson said: "The State of Israel and the IDF are at war with a murderous terrorist organization and we are unable to investigate the reporter's questions in depth at this time. The IDF is responsible for the security of the state and its citizens – and in the events of Saturday morning we failed in this mission. At the end of the campaign, we will clarify the details in depth and conduct a thorough investigation into this matter."
The post IDF balloons monitoring Israel-Gaza border broke down weeks before Hamas attack appeared first on The Forward.