This article is part of our morning briefing. Click here to get it delivered to your inbox each weekday.

Why some Orthodox rabbis called for a boycott of a popular online Torah library

 

The news: Sefaria, a website and app containing virtually every Jewish text, is used as an educational tool across the denominational spectrum. But it recently added to its many translations of the Bible one that was inclusive and gender-sensitive; for example, changing the term "forefathers" in some instances to "ancestors." Some Sefaria users called for a boycott.

 

Room for debate: One Orthodox rabbi compared Sefaria to a Torah scroll with a letter askew — making the whole scroll unkosher. But another Orthodox rabbi told our intern, Tani Levitt, that he wondered if "the majority of Orthodox users of Sefaria really worry about this."

 

State of play: Tani writes of the irony of the People of the Book boycotting its own books. He connects this to the conservative push to ban books from school and libraries in some states — including some about the Holocaust and even the Bible. A Utah school district, for example, removed the King James version from elementary and middle schools after a parent said it violated the state's new law prohibiting books with "vulgarity and violence." 

 

 
Broader context: The Orthodox world, and its myriad factions, is grappling with how to deal with queer people in its synagogues and schools. Yeshiva University is embroiled in a legal battle because it refuses to recognize its LGBTQ+ student club. And many allies of gay Orthodox Jews say this type of shunning has led to a mental health crisis and even suicide.
A path forward: My colleague, Laura E. Adkins, and I spoke Wednesday with Rabbi Jonathan Leener, who leads a Modern Orthodox congregation in Brooklyn, about how he is embracing queer people and working to convince his colleagues to do the same. Rabbis, he said, "should be a voice for the most vulnerable members of a community."
Tune in: Watch our conversation with Rabbi Leener in the video above, or subscribe to That Jewish News Show wherever you get podcasts.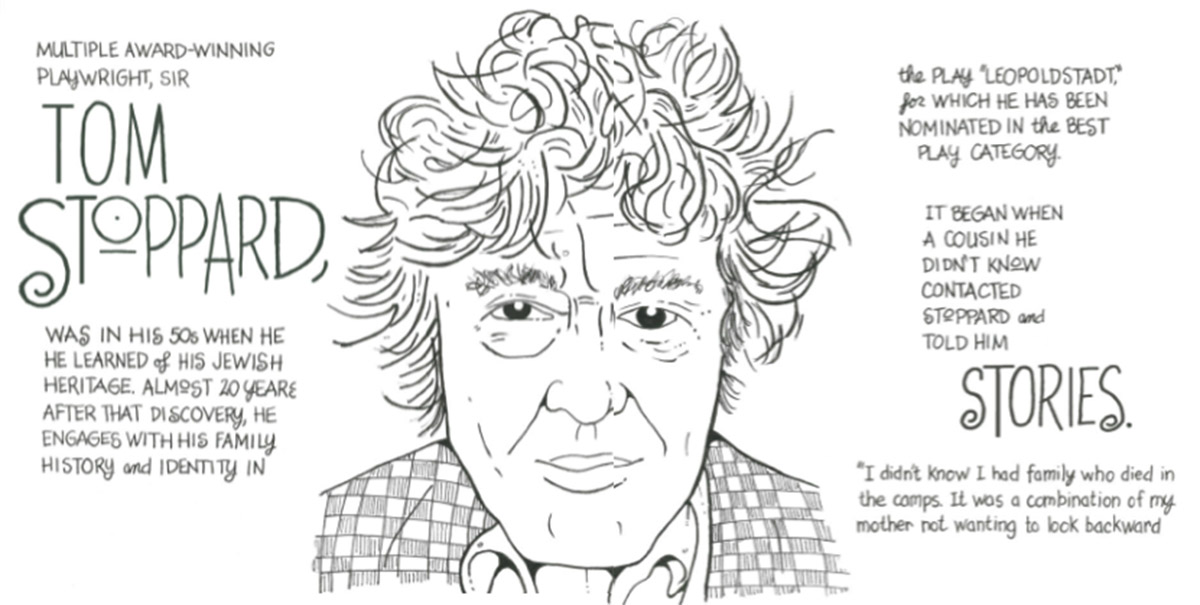 Meet the Jewish Tony nominees: The annual awards take place on Sunday, and cap a big year for Jews on Broadway. Lea Michele starred as Fanny Brice in Funny Girl, and Ben Platt and Micaela Diamond dramatized the lynching of Leo Frank in Parade. Leopoldstadt, a multi-generational story of a family in the years before and after the Holocaust, received multiple nominations, including for Best Play. Dennis Eisenberg, an illustrator whose professional moniker is DenBerg, whipped up drawings of many of the nominees. See his illustrations ➤
Opinion | Why did two LA lawyers tank their careers with antisemitic emails? Our columnist Rob Eshman writes that the "good news" about the prominent attorneys who resigned this week after being exposed for badmouthing Jews is that they "were equal opportunity bigots" – also mocking Blacks, gay people and women. Rob argues that the lawyers epitomize an entitled high class who "see the pie as finite, and think they deserve seven slices." Read his essay ➤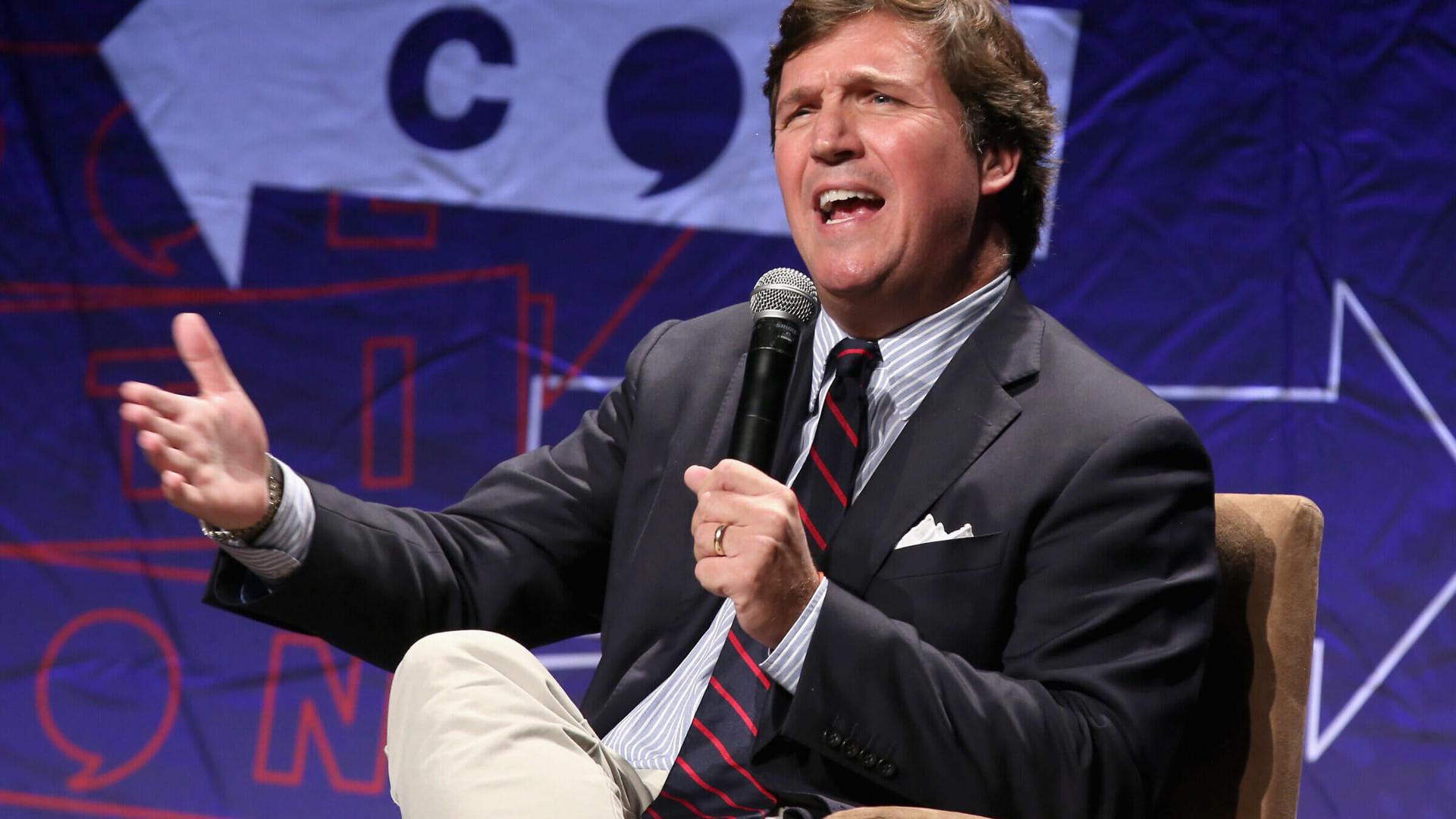 Tucker Carlson at a 2018 event in Los Angeles. (Getty)
WHAT ELSE YOU NEED TO KNOW TODAY
Judy Clarke, left, passes protesters during the 2015 trial of the Boston Marathon bombing suspect. (Getty)
⚖️  Judy Clarke, a lawyer, defended the Unabomber, the Boston Marathon bomber and a white supremacist who shot people outside a Los Angeles JCC. Now she's leading the defense team for the man facing the death penalty for killing 11 worshippers at Pittsburgh's Tree of Life synagogue in 2018. "She has a job to do," a colleague explained in a new profile by our colleagues at the Pittsburgh Jewish Chronicle, "which is to try to save her client's life." (Pittsburgh Jewish Chronicle)
🇺🇸  The Capital Jewish Museum in Washington, D.C., opens tomorrow — 147 years to the day after Ulysses Grant became the first U.S. president to attend synagogue services. It includes exhibits about Supreme Court Justice Ruth Bader Ginsburg and Eugenia Levy Phillips, a Confederate spy. (JTA)
🇦🇺  Australia plans to introduce a national ban on Nazi symbols next week, citing an increase of far-right activity and violence. If the law passes, public displays of the swastika or SS symbols would be punishable by up to a year in prison, with exceptions for religious, educational or artistic uses. (AP)
⚽  Israel's underdog journey at the Under-20 World Cup comes to a head this afternoon in Argentina when the team takes on Uruguay in the semifinals. Some Jewish Uruguayan soccer fans are having trouble picking sides. (JTA)
🎨  There's a work of street art on Manhattan's Upper West Side known as Zabar's Banksy. The appetizing emporium has been taking credit for keeping the work by the famed guerrilla graffitist free from vandalism, but it turns out a vigilante neighbor may have been keeping it safe. (New Yorker)
Quotable ➤  "I'm convinced that all of us, without hope, wouldn't have lasted a day." – Ivor Perl, a 91 year old survivor of Auschwitz whose parents and seven siblings were murdered in the Holocaust, in an interview with The Guardian.
What else we're reading ➤ Why these six Americans moved away from organized religion … 65% of Jewish Americans said they would be comfortable learning a friend is transgender … Why is The Simpsons obsessed with this weird Nazi movie?
On this day in history (1949): The FBI issued a report naming Hollywood figures as members of the Communist Party. What became known as the Red Scare heavily impacted Jewish screenwriters, including six of the first 10 witnesses interrogated by the House Un-American Activities Committee.
Tens of thousands are expected to attend Tel Aviv's 25th annual Pride Parade this afternoon.
It's National Best Friends Day. Did you know that some of President Abraham Lincoln's best friends were Jewish?
Netflix is turning All the Light We Cannot See, the Pulitzer Prize-winning 2014 novel by Anthony Doerr, into a four-part series. It stars Mark Ruffalo as a dad who flees Nazi-occupied Paris with his blind daughter, who strikes up an unlikely friendship with a teenager working in Hitler's regime. It debuts in the fall; watch the trailer above.
— 
Thanks to Jaclyn De Bonis, Tani Levitt, Jake Wasserman and Talya Zax for contributing to today's newsletter. You can reach the "Forwarding" team at editorial@forward.com.
The post In Pride month, some Orthodox boycott Torah website for being 'gender-sensitive' appeared first on The Forward.