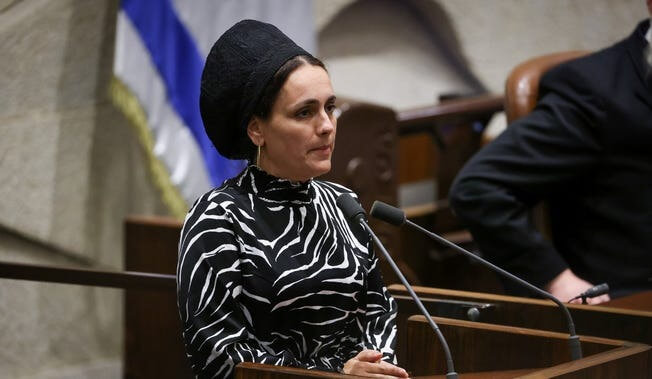 This article originally appeared on Haaretz, and was reprinted here with permission. Sign up here to get Haaretz's free Daily Brief newsletter delivered to your inbox.
The Knesset approved on Sunday a bill that will add stricter penalties for sex crimes that were 'nationalistically' motivated.
The bill was co-sponsored by several Knesset members including Yisrael Beiteinu's Yulia Malinovsky from the opposition and Otzma Yehudit's Limor Son Har-Melech who sits in the coalition. 39 MKs voted to approve the legislation, with only seven voting against. The bill was passed on the last day of the Knesset's summer session.
The bill amends the penal code to add sexual harassment to the list of "offenses motivated by racism or hostility to the public" that would face harsher sentences. The bill also states that an annual report on the number of investigations opened and charges filed within the parameters of the new law would be given to the Knesset's National Security Committee.
The debate
During the debate in the Knesset, Labor Party MK Gilad Kariv turned to opposition lawmakers and said: "Yisrael Beiteinu MKs supported this bill… we have our differences. But I can't understand the Yesh Atid and National Unity Party members who know this law is a part of a campaign [waged] by the Kahanist forces present here." According to Kariv, "it's time for you to understand that we are in a major battle to halt the Kahanist tsunami."
Earlier this month Son Har-Melech and Malinovsky introduced their bill, arguing that it sought to combat "a growing phenomenon of nationalist terrorism."
"Every day there are reports of women being sexually harassed on the basis of their religious identity. The phenomenon has reached a point that in different areas of the country – in the north, south, and even in Tel Aviv – women are afraid to do sports or go out alone in the evening hours," the explanation of the bill reads.
The post Is a new Israeli law politicizing the punishment of rapists? appeared first on The Forward.