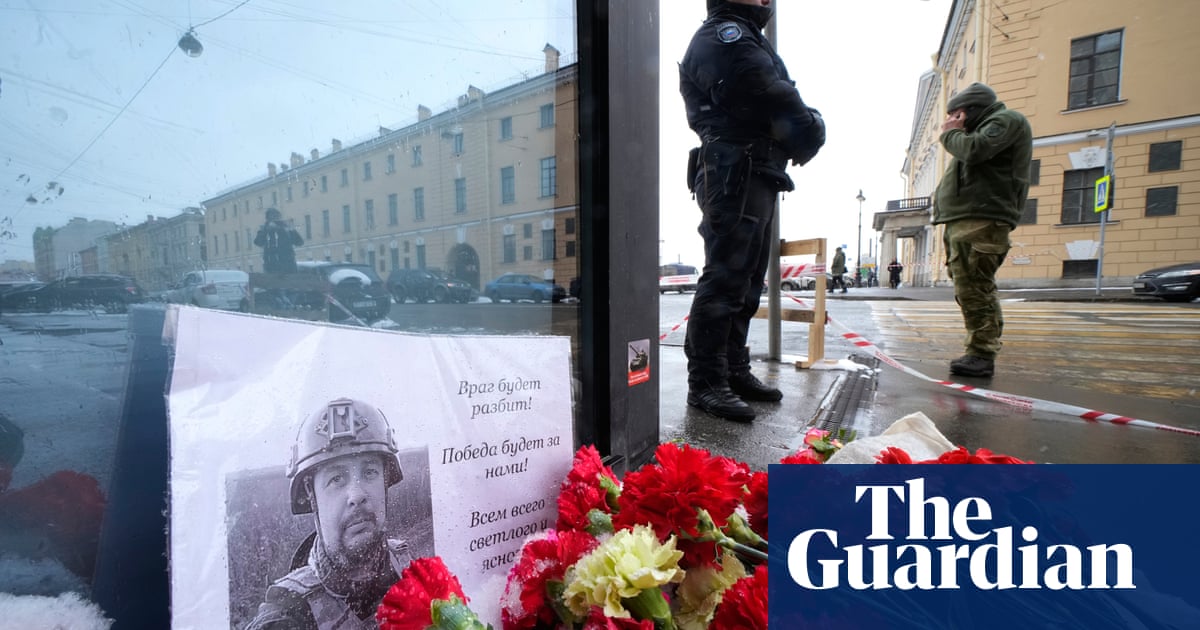 Many people could have wanted to kill Vladlen Tatarsky, the pro-war Russian blogger who died in a bomb blast in a St Petersburg cafe on Sunday.
Tatarsky, whose real name is Maxim Fomin, was notorious for his vehement support for the invasion of Ukraine, where he regularly called for Russia to commit to a total war and advocated for extreme violence that included war crimes. "We'll defeat everyone, we'll kill everyone, we'll loot whoever we need to, and everything will be just as we like it," he said last year on camera after a Kremlin ceremony confirming the "annexation" of four Ukrainian regions.
A former coalminer from east Ukraine, Fomin was convicted of bank robbery and was serving a prison sentence in east Ukraine when Russian proxy forces launched their war against the government. Fomin claimed he then fled custody and joined the Russian-backed forces. Later, he became a blogger and moved to Moscow several years before Vladimir Putin launched his full-scale invasion in 2022. After the war began, he claimed to have joined a volunteer battalion and fought in Mariupol.
At the beginning of the war he became a member of a small but influential group of military bloggers who have been vocally supportive of the conflict, regularly posting updates citing troops on the frontlines or dangling scoops about potential offensives or big political decisions such as mobilisations.
At the same time, they have also been some of the most virulent critics of Russia's military effort, condemning the army's top brass as ineffective and lazy, and uncaring for the lives of Russian troops sent into battle.
Their posts on Telegram have become a popular alternative to state media. Claiming to provide unfiltered news from the frontlines, they often deliver an equally aggressive line that tells Russians that the country is too hesitant and should be mobilising for total war against Ukraine and the west.
Tatarsky in particular repeatedly called for generals to be prosecuted: over major retreats from cities including Kherson last year, or the ineffective efforts to train and equip mobilised soldiers. And he had aligned with other critics of the military leadership, such as Yevgeny Prigozhin, the Putin ally who founded the paramilitary Wagner group.
"What are we spilling our blood for? Why can Zelenskiy calmly come to Kherson?" Tatarsky asked in a video post last year, calling for an assassination attempt against the Ukrainian president following the Russian retreat.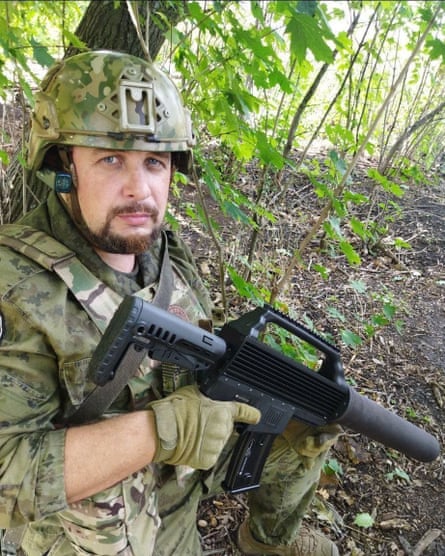 Posts from bloggers such as Tatarsky have become a popular alternative to state media. Photograph: EyePress News/Rex/Shutterstock
"Either we fight a full-on war or … we will not succeed."
Among the small community of pro-war bloggers, Tatarsky had been mocked for exaggerating his military service. He had feuded with Igor Girkin, the former leader of the Russian-backed fighters, who has also been critical of the military effort.
Most importantly, he was a classic soft target – someone who was a visible face of the war and yet lacked the protection of a government official or army personnel. The event at which he was speaking was publicised and the woman accused of bringing the bomb to the event was even reported to have joked with him about whether or not she was carrying an explosive device hidden inside a bust of a soldier. Soon after, it detonated.
"The events have shown just how vulnerable these active supporters of the war are," wrote Tatyana Stanovaya, the founder of R Politik, a political analysis firm. "I don't think that a massive reaction from the government will follow: as experience shows, the Kremlin will try to make these situations routine."
She added: "We're facing the routinisation of terrorist attacks which, without doubt, will become one of the factors leading to an internal political destabilisation."