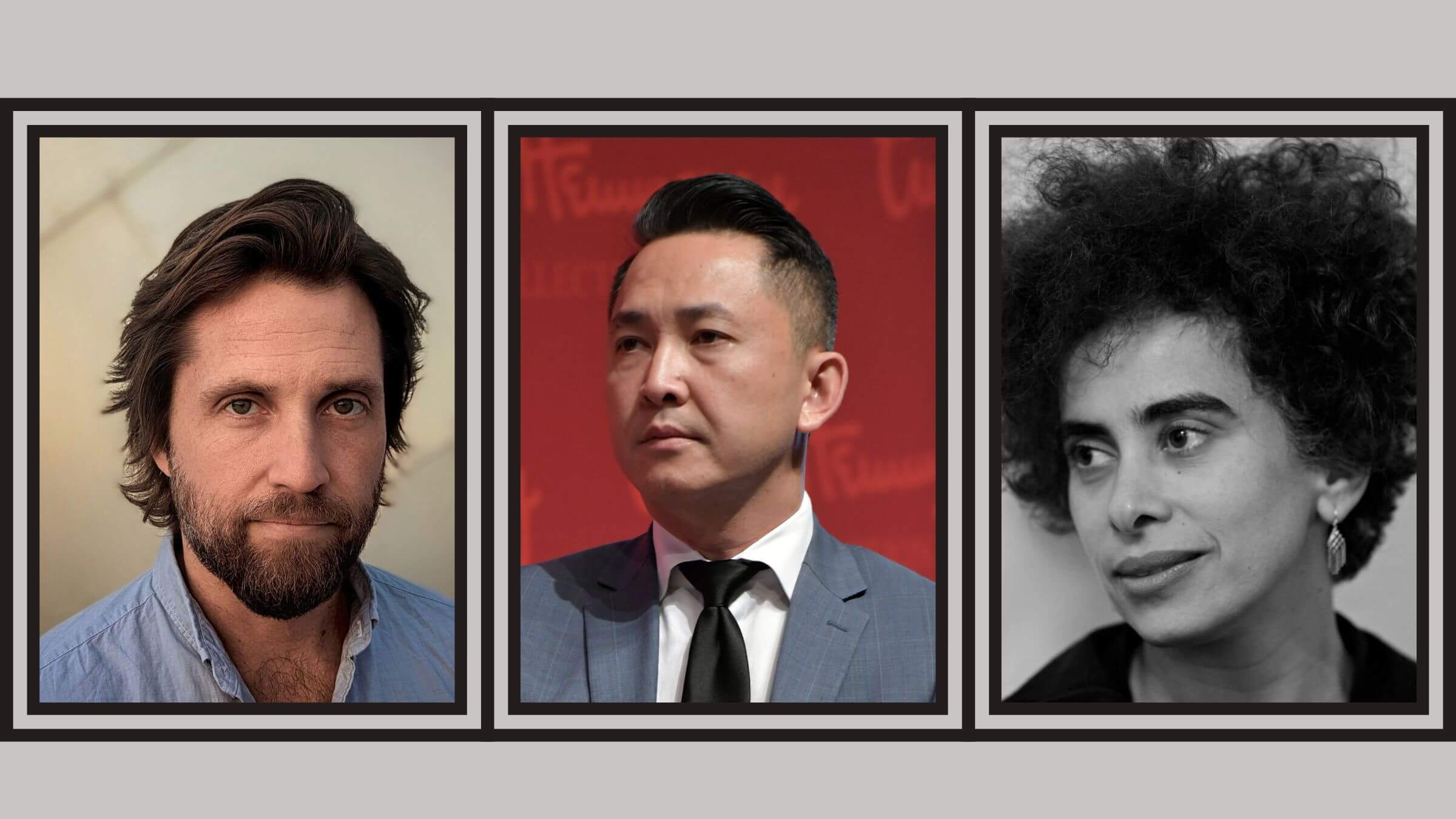 Events tied to Muslim communities and Palestinian causes are being canceled due to security concerns and pressure from supporters of Israel.
In some cases, even events unrelated to the Israel-Gaza war are being scrapped if speakers don't pass pro-Israel litmus tests — like a talk by the renowned writer, Viet Thanh Nguyen, about his memoir of growing up as a Vietnamese refugee in the U.S. That event was called off by 92NY (formerly the 92nd St. Y in Manhattan) because Nguyen was one of 750 people who signed a letter, published in The London Review of Books, calling for a cease-fire in the Israel-Hamas conflict and condemning both sides for killing civilians. 
Meanwhile, signatures are being collected online to pressure a Sheraton hotel in Arizona to cancel a Nov. 18 meeting of the Council on American-Islamic Relations featuring Rep. Rashida Tlaib, a Democrat from Michigan and a vocal critic of Israel. A Hilton hotel in Houston, Texas, has already canceled a conference planned there for Oct. 27-29 by the US Campaign for Palestinian Rights. The conference was apparently canceled in response to a campaign mounted by the Orthodox Jewish Chamber of Commerce. 
The Palestinian rights group, on its website, accused the Hilton Houston Post Oak Hotel of "capitulating to external pressure from hate groups," and labeled it "an act of ethnic, racial and religious discrimination" that violates the organization's First Amendment rights. 
Hilton and Sheraton did not immediately respond to requests for comment. 
Book about ordinary Palestinians
Among those scheduled to speak at the Houston conference was author Nathan Thrall, who just published a book, A Day in the Life of Abed Salama, about the ordinary lives of Palestinians. The canceled talk in Houston is just one of a number of events on his book tour canceled since the Oct. 7 massacres by Hamas and Israel's retributive attacks in Gaza.
Police in London canceled Thrall's appearance there, citing security concerns; the literary nonprofit Writers Bloc canceled his Los Angeles talk, and B'nai Jeshurun, a progressive synagogue in Manhattan, also canceled his talk."The thing that makes this especially outrageous is that this is a book of narrative nonfiction that sympathetically portrays both Jews and Palestinians living under Israeli rule," Thrall said in an email to the Forward.
In explaining why Nguyen's talk was scrapped, 92NY described itself as "a Jewish institution that has always welcomed people with diverse viewpoints to our stage." But, the statement added: "Given the public comments by the invited author on Israel and this moment, we felt the responsible course of action was to postpone the event." A 92NY spokeswoman, Carrie Oman, said in an email to the Forward that the event was postponed, not canceled.
Nguyen, who won a Pulitzer Prize for his novel, The Sympathizer, said on Instagram that he has "no regrets about anything I have said or done in regards to Palestine, Israel, or the occupation and war." His talk was hastily moved to an independent bookstore, McNally Jackson, in Lower Manhattan. 
The Frankfurt Book Fair, which ended Sunday in Germany, canceled an awards ceremony for Palestinian author Adania Shibli for her novel Minor Detail. The fair issued a statement that condemned Hamas, saying organizers wanted to "make Jewish and Israeli voices especially visible." Other cancellations of arts events with Palestinian themes included a play in Paris, a concert in London, and film festivals in Boston and Rochester, New York.
But not every venue is shutting down potentially controversial events. Thrall's schedule still includes talks at Harvard, Bard College, Yale Law School, the San Francisco JCC, the IKAR Jewish community in Los Angeles and Congregation Beth Elohim in Brooklyn. In carefully worded online posts promoting Thrall's talk there, Beth Elohim noted: "In the past weeks, we have grieved as Israelis and Palestinians continue to suffer incalculable losses." This book, the shul added, "humanizes the struggle for Israel/Palestine."
Forward staff writer Irene Katz Connelly contributed to this story.
The post Conferences and cultural events with Palestinian ties are being canceled around the US and abroad appeared first on The Forward.