---
b'
n
The Russian Embassy in the United States demanded an end to the persecution of Russians
n
n
n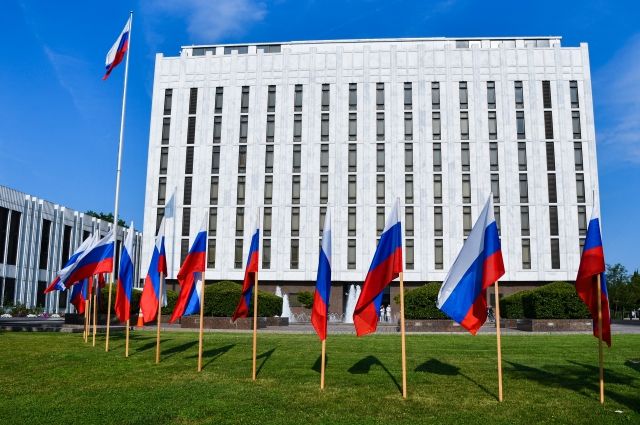 n
n
n
n
n
n
Moscow, November 19 – AiF-Moscow.
nn
n
The Russian Embassy in Washington turned to the American side with a demand to stop the persecution of the Russian diaspora in the United States. This is stated on the Facebook page of the diplomatic service.
nxc2xa0
nOn the eve of the Coordinating Council of Organizations of Russian Compatriots in the United States (KSORS) announced the suspension of work in connection with the FBI investigation. About 300 representatives of the Russian diaspora were interrogated.
nxc2xa0
nThe embassy assessed the corresponding actions as unfriendly towards Russia. Russian diplomats were outraged by the "hostile actions of the United States" against the Russians under the pretext of suspicion of working in the United States without registering as foreign agents.
nxc2xa0
nxe2x80x9cThe reason is the unprecedented pressure on the representatives of the Russian-speaking community by the American authorities that has been continuing for a number of years,xe2x80x9d follows from the message.
nxc2xa0
nIt is noted that the FBI officers sometimes rudely conducted searches and interrogations of representatives of the diaspora, confiscated personal belongings.xc2xa0
nxc2xa0
nxe2x80x9cThus, the US authorities are denying immigrants from Russia the right to maintain contact with their historical homeland, to take an active part in preserving their own cultural and linguistic heritage,xe2x80x9d the office stressed.
n
According to the statement of diplomats, compatriots are trying to strengthen mutual understanding between Russians and Americans, to contribute to the normalization of bilateral ties.
n
Earlier it was reported that Washington is delaying the extension of visas for almost 60 employees of the Russian Embassy and Consulates General in the United States, and about 40 more employees are awaiting entry permits in Moscow.xc2xa0
'