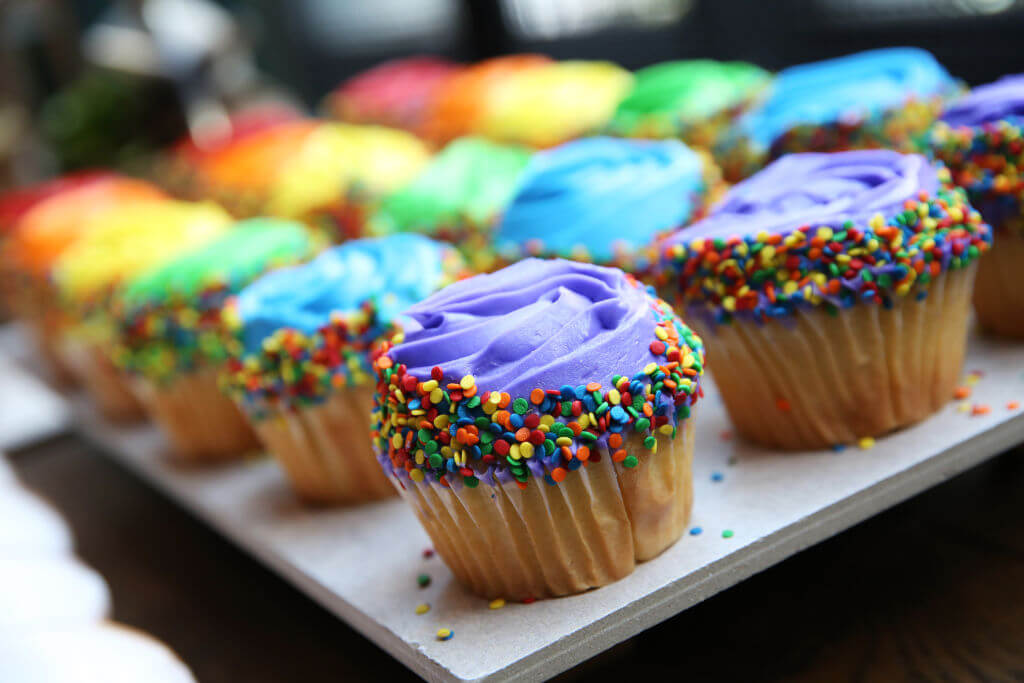 When the U.S. Supreme Court ruled Friday that a Colorado web designer was justified in refusing to work on same-sex weddings for religious reasons, it delivered a timely measure of vindication to an Orthodox Jewish bakery thousands of miles away in New Jersey. 
West Orange Bake Shop, which has been in business for nearly 25 years, has been the target of social media vitriol and a mini boycott in recent days, after rejecting a local synagogue's order of rainbow pastries for Pride month.
The Jewish Federation of Greater MetroWest New Jersey announced June 20 that it was withdrawing its business, according to an article in the New Jersey Jewish News, along with a number of area rabbis who inveighed against the bakery's policy in sermons and online. 
But some expressed support for the bakery, noting a 2018 Supreme Court ruling in a 2018 case that allowed a Colorano cake shop to reject same-sex wedding orders, and MetroWest's vice president, Dov Ben-Shimon, issued a statement June 27 saying: "We sincerely regret that our actions have caused divisiveness in our community."
In an interview Friday hours after the latest Supreme Court decision, the proprietor of the West Orange bakery, Yitzi Mittel, said he was grateful for a decision that "protects the rights of Americans in the realm of free speech" — and that he had been inundated with messages assailing him based on a misconstruing of the situation. 
"We are tolerant, and we are understanding, we are sympathetic," Mittel said. "But that goes both ways." Regarding the court ruling, he added: "Thank God there are people that stand up for what's right."
In Friday's ruling, the last of the term, the justices sided with the evangelical Christian plaintiff 6-3. It was the latest in a series of decisions backing individuals' religious freedoms — or, depending on your perspective, blurring the line between church and state. Orthodox Jewish groups have generally welcomed these decisions, and sometimes file briefs supporting them. 
The court on Thursday expanded protections for religious employees by siding with a postal worker who refused to work on the Sabbath. Last year it expanded voucher programs that use public money to pay for religious-school tuitions, and affirmed a high school football coach's right to pray on the field. 
The West Orange Bake Shop controversy highlights a hardening cultural divide between the Orthodox and other Jews, especially over LGBTQ+ issues.
The trouble with a rainbow cupcake
West Orange is a bedroom community of about 47,000 people in easy commuting distance from Manhattan. It is next door to liberal, gay-friendly Montclair, and home to both the area's non-denominational Jewish day school and a growing Orthodox community. The Bake Shop is one of few kosher options in the area, known for making excellent challah. 
The trouble began with an order placed on a Tuesday by Congregation B'nai Israel, a Conservative synagogue in nearby Millburn: 10 pounds of cookies and a Pride-themed cake.  
Mittel said he called the next day and told the synagogue he could not make the cake because of the biblical prohibition on gay sex. Feeling bad about it, he offered a discount on the cookies. 
"It's antithetical to an Orthodox Jew," he said in the interview Friday. "When somebody asks me to do something which is uncomfortable as a Torah-observant Jew, then I'm going to say, well, I'm uncomfortable doing that." 
He said that when Rabbi Julie Schwarzwald came to pick up the synagogue's order that Friday, she tried to engage his wife, who works at the bakery, in a conversation about the matter.
"When I went in and asked the woman at West Orange Bake Shop if they were canceled because of Pride, the answer that I got was that I would need to speak with her husband, who makes those decisions," Rabbi Schwarzwald, the B'nai Israel's director of congregational learning, told the New Jersey Jewish News. 
"It seems clear that the bakery has made the decision that Pride is not something they want to support," she added. "It's their choice, it's their legal right, and I can choose to spend my dollars wherever I want." (Rabbi Schwarzwald did not respond to a message on Friday.)
The administrator of the Facebook group Secret Montclair posted June 15 that she was "extremely disgusted and disappointed" that the Bake Shop had canceled a Pride order. Sixty-seven commenters poured in, some urging complaints to local politicians, others suggesting a discrimination lawsuit. 
"I'm kinda happy when businesses show their prejudices up front. Makes it easier to boycott," one said. "It's better than worrying that a homophobe messed with my food."
Standing their ground
Mittel, for his part, said that while he would rather close his shop than squeeze rainbow frosting onto a cupcake, he is not homophobic. He said he regularly serves gay customers and has continued to since the outcry began.
He said that one person, who is gay and Orthodox, called him to say he respected Mittel's right to refuse, as had more than one member of B'nai Israel.
Others continued to be rankled. A mom in Montclair who patronizes the bakery — and who spoke on the condition she not be named because she works in the Jewish community — said that after hearing about the controversy, she decided to see for herself.
She went to the Bake Shop and ordered a pareve cake to bring to a family cookout. No problem. Then she asked for rainbow cupcakes to celebrate her son's birthday. No way.
"It makes me sad because I don't think there's a place in the Jewish community for people to be closed minded in that way," she said. "I really don't want to patronize a bakery that feels that way. By not making Pride cupcakes, they're saying, 'We're not helping you to celebrate who you are.'"
Mittel said he had not seen a decline in business despite the uproar, and that he had recently spoken to Ben-Shimon, the federation's vice president, and expected the federation to soon restore its business with the bakery. (Ben-Shimon could not be reached on Friday afternoon.)
And Mittel thanked the Supreme Court for supporting his religious prerogative.
"The Amendments are there to protect us and provide us all with freedoms," Mittel said, referring to the Bill of Rights. "That's what makes this country a beacon to the world, and hopefully, it'll continue to be so with the Supreme Court's decision."
The post Kosher bakery, under fire for refusing to make Pride pastries, welcomes Supreme Court ruling appeared first on The Forward.