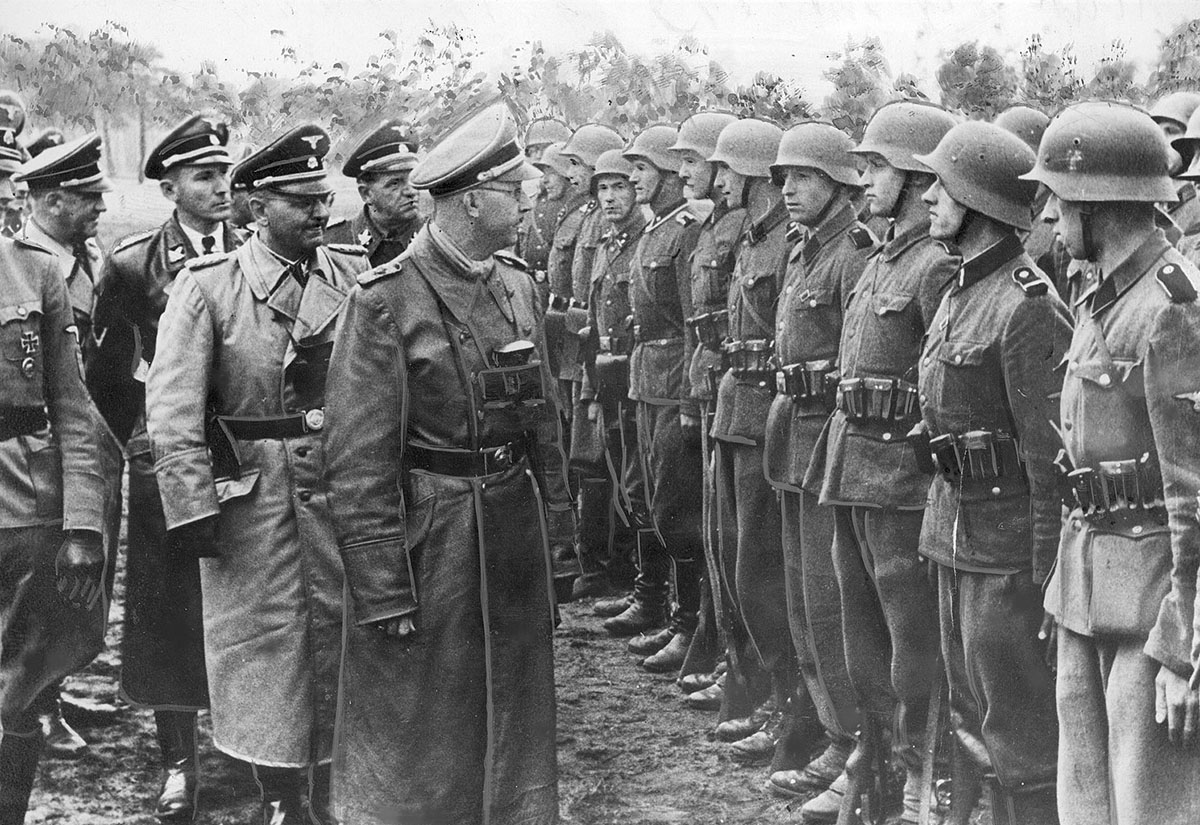 Answering a call many Jewish Canadians have been making for decades, Canadian Prime Minister Justin Trudeau said Wednesday the government is looking into declassifying information from a 1980s commission that investigated and largely exonerated Ukrainian immigrants who fought for Germany in World War II. 
"There are top public servants looking very carefully into the issue, including digging into the archives," Trudeau told reporters. "We're going to make recommendations."
In 1986, the Commission of Inquiry on War Criminals, known as the Deschênes Commission, came to the controversial conclusion that the veterans "should not be indicted as a group" and that "mere membership" in the Nazi-run Waffen SS division was insufficient to justify prosecution or revoke citizenship.
In the wake of a scandal over Canada honoring a veteran of that division on Sept. 22, B'nai Brith Canada called for the full release of the commission's report. The report was heavily redacted along with other Holocaust-era records. 
"Canadians deserve to know the full extent to which Nazi war criminals were permitted to settle in this country after the war," the group said.
Friends of Simon Wiesenthal Centre have also called for the commission's findings to be disclosed. 
"The expression 'sunlight is the best disinfectant' could not be more relevant to this situation," Michael Levitt, the Friends of Simon Wiesenthal Centre's president, told CBC News. "If there was ever an issue in Canadian history that requires disinfecting, it's our shameful record of covering up Nazi war criminal immigration to Canada in the 1940s and '50s."
Several thousand veterans of the unit, known as the Galichina Division, are believed to have settled in Canada after the war.
Among them was Yaroslav Hunka, 98, who was given a standing ovation in Canada's House of Commons during a visit by Ukraine's president, Volodymyr Zelenskyy, two weeks ago. After Hunka's military service was unearthed by the Forward, the House speaker who'd hailed him as a hero resigned his leadership post, Trudeau apologized and the University of Alberta returned an endowment made in his honor.
The university is now looking into whether other endowments honoring Ukrainians who fought on the side of the Germans, some of whom had leadership roles in the military, should also be revoked. 
Also on Wednesday, Governor General Mary Simon, the British crown's representative in Canada, apologized for giving Peter Savaryn — a former chancellor of the University of Alberta who served in the same Nazi unit as Yaroslav Hunka — the crown's second-highest honor, the Order of Canada.
The post Trudeau says Canada looking at making secret Nazi files public appeared first on The Forward.