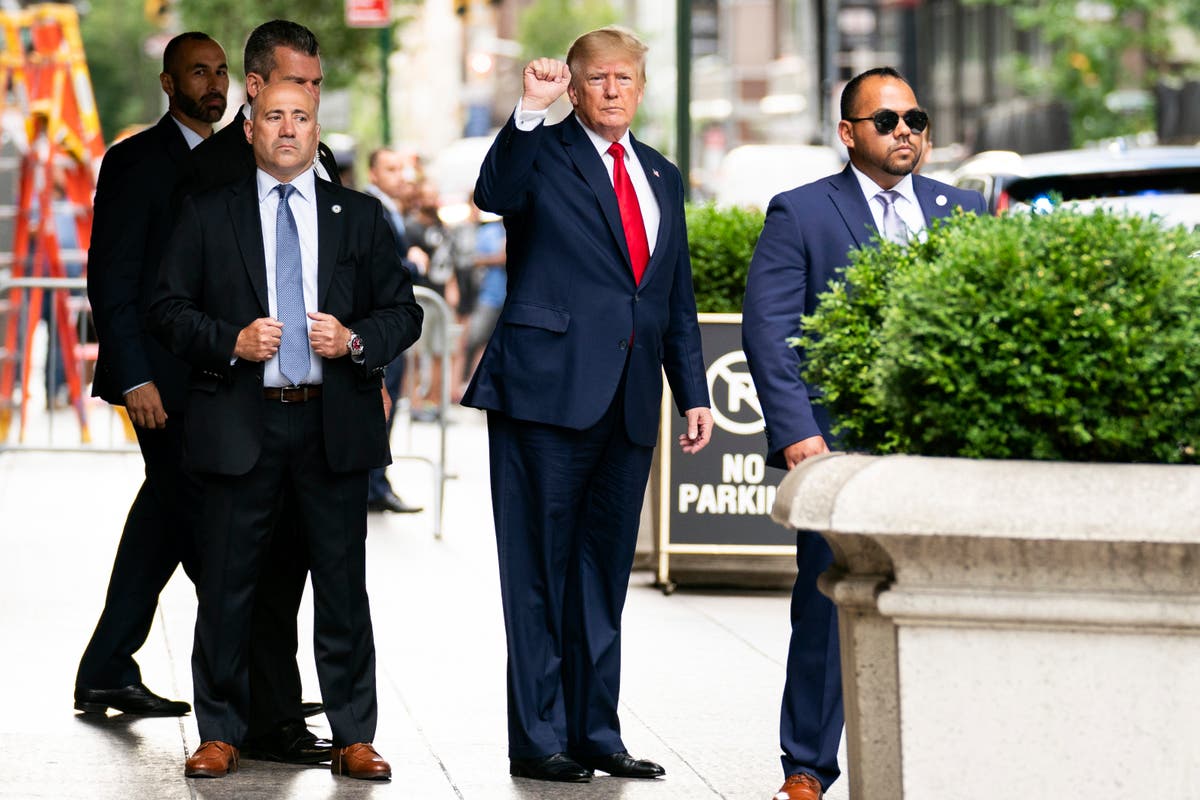 Eric Trump blames Biden administration after FBI raid on Mar-A-Lago
As the fallout from the FBI's raid on his residence at Mar-a-Lago continues with rumours of a Trumpworld informant tipping off authorities, Donald Trump today pleaded the fifth amendment in his sworn deposition to the long-running New York State probe into his real estate dealings.
Mr Trump has repeatedly condemned the probe as a politically motivated "witch hunt". His children Ivanka and Donald Jr both recently gave depositions in the civil investigation after months fighting against subpoenas for their testimony.
Meanwhile, reports have revealed that before its raid on Monday, the FBI had already obtained surveillance tapes from Mar-a-Lago via a subpoena to the Trump Organization. Mr Trump and some on his legal team are now suggesting that the bureau may have planted evidence during its search, but they have provided no evidence to support their claims. FBI Director Christopher Wray broke his silence on the search of the former president's Palm Beach residence on Wednesday but said it was not something he could talk about.
Mr Trump has also accused Joe Biden of knowing in advance that his Florida residence estate was going to be raided, but the White House dismissed the claim as false.
Registration is a free and easy way to support our truly independent journalism
By registering, you will also enjoy limited access to Premium articles, exclusive newsletters, commenting, and virtual events with our leading journalists
Already have an account? sign in
Registration is a free and easy way to support our truly independent journalism
By registering, you will also enjoy limited access to Premium articles, exclusive newsletters, commenting, and virtual events with our leading journalists
Already have an account? sign in
Former President Donald Trump gestures as he departs Trump Tower, Wednesday, Aug. 10, 2022, in New York, on his way to the New York attorney general's office for a deposition in a civil investigation. (AP Photo/Julia Nikhinson)
AP
Please refresh the page or navigate to another page on the site to be automatically logged inPlease refresh your browser to be logged in