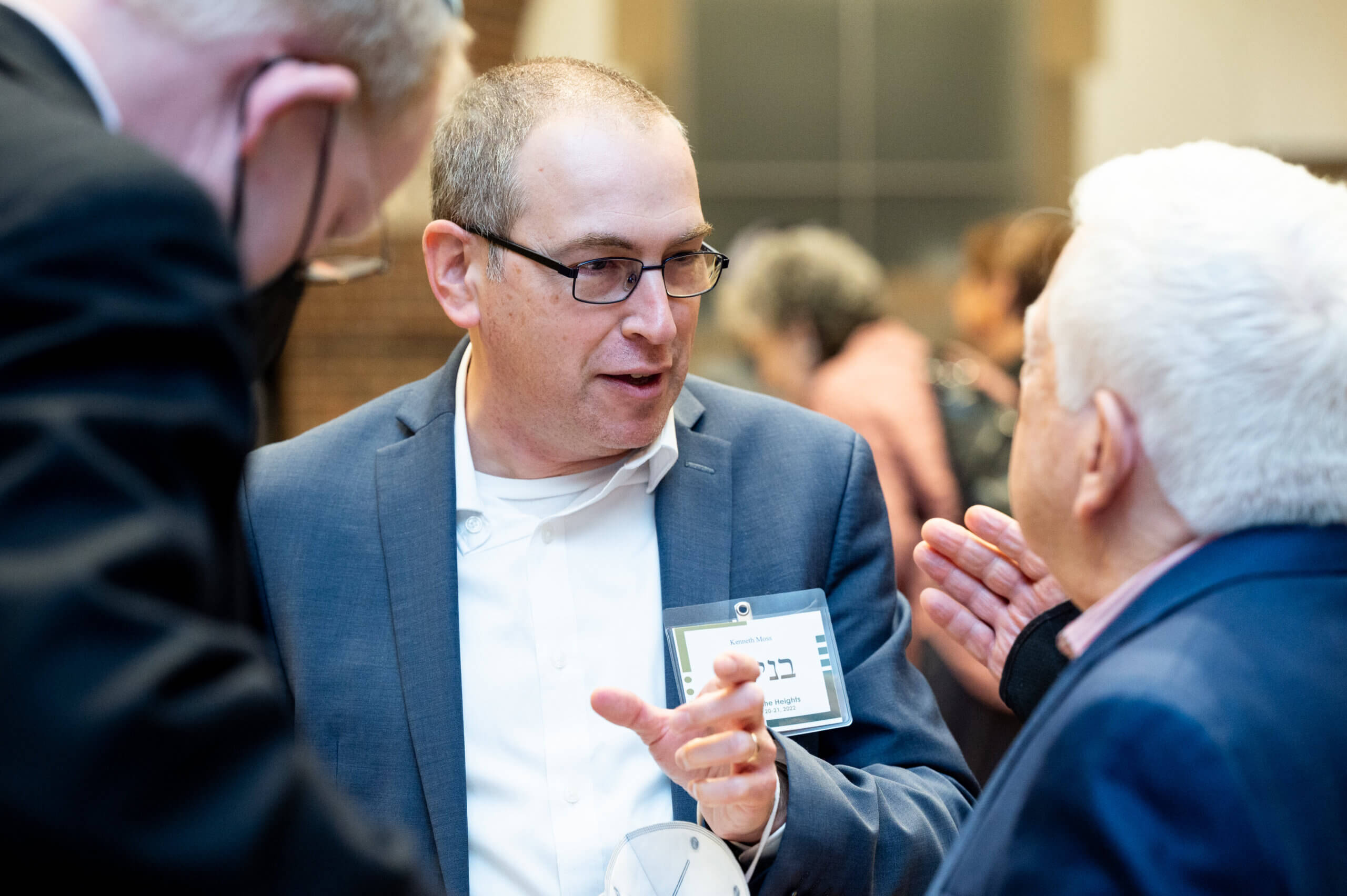 לטובֿת די מענטשן וואָס האָבן נישט געקענט בײַזײַן אויף דער צווייטאָגיקער ייִדיש־קאָנפֿערענץ אין מאַנהעטן דעם פֿאַרגאַנגענעם נאָוועמבער, איז לעצטנס אַרויס אַ סעריע ווידעאָס פֿון אַלע פּאַנעלן אויף דער אונטערנעמונג.
די קאָנפֿערענץ, וואָס איז אָרגאַניזירט געוואָרן דורך דער ייִדיש־ליגע בשותּפֿות מיט קאָלאָמביע־אוניווערסיטעט און דעם ייִדישן טעאָלאָגישן סעימינאַר, האָט אָפּגעמערט דעם 15טן יאָרצײַט פֿונעם ייִדישן לינגוויסט און שפּראַכלערער ד״ר מרדכי שעכטער.
דער ווידעאָ אונטן איז דער ערשטער טייל פֿון דער סעריע, און נעמט אַרײַן סײַ באַגריסווערטער סײַ דרײַ לעקציעס. עס האָבן באַגריסט דעם עולם:
גיטל שעכטער־ווישוואַנאַט, די פֿאָרזיצערין פֿון דער ייִדיש־ליגע
שולי רובין שוואַרץ, קאַנצלערין, ייִדישער טעאָלאָגישער סעמינאַר
אלישבֿע קאַרלעבאַך, מיטדירעקטאָרין, אינסטיטוט פֿאַר ישׂראל און ייִדישע לימודים, קאָלאָמביע־אוניווערסיטעט
אויף דער טעמע, ייִדיש אַמעריקע נאָכן דריטן חורבן, געפֿירט אונטערן פֿאָרזיץ פֿון דוד־אליהו פֿישמאַן, האָבן רעפֿערירט:
קלמן ווײַזער, מיט זײַן לעקציע "צווישן ניו־יאָרק און ירושלים: מאַקס ווײַנרײַך און ייִדיש אינעם אוניווערסיטעט" (ענגליש)
בנימין מאָס און שלום בערגער, "גלאַנץ־לעיעלעס׳ אַמעריקע און איך" (ענגליש/ייִדיש)
מרים אײַזיקס: "דער ייִדיש־אקטיוויזם אין ניו־יאָרק 1948: די סטאָנהיל־מוזיק־זאַמלונג" (ייִדיש)
<iframe width="560″ height="315″ src="https://www.youtube.com/embed/opFmuXuDObo" title="YouTube video player" frameborder="0″ allow="accelerometer; autoplay; clipboard-write; encrypted-media; gyroscope; picture-in-picture; web-share" allowfullscreen></iframe>
The post VIDEO: Yiddish activism and academia in the United States after the Holocaust appeared first on The Forward.