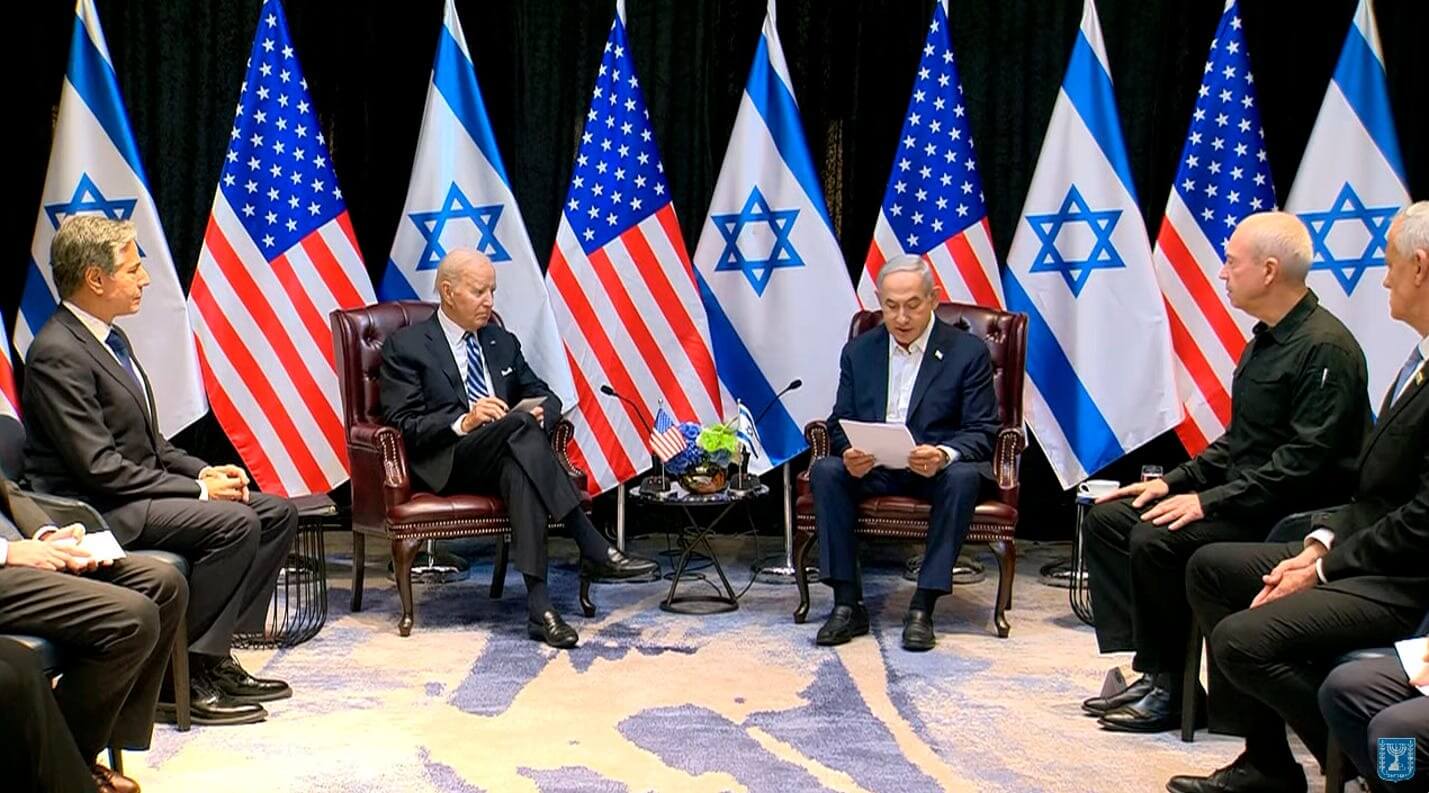 This article originally appeared on Haaretz, and was reprinted here with permission. Sign up here to get Haaretz's free Daily Brief newsletter delivered to your inbox.
The United States "will continue to have Israel's back as you work to defend your people," U.S. President Joe Biden told Israel's war cabinet Wednesday, amid his snap visit to the country on the 12th day of war between Hamas and Israel.
"We will continue to work with you and partners across the region to prevent more tragedy for innocent civilians," Biden said.
"In the wake of Hamas's appalling, terrorist assault, brutal, inhumane – almost beyond belief what they did – this cabinet came together and is standing strong, standing united" Biden continued. "And I want you to know you are not alone. You are not alone."
In remarks that preceded Biden's, Prime Minister Benjamin Netanyahu emphasized unity among members of the recently established war cabinet, saying "This will be a different kind of war because Hamas is a different kind of enemy."
"While Israel seeks to minimize civilian casualties, Hamas wants to maximize civilian casualties. Hamas wants to kill as many Israelis as possible and has no regard whatsoever for Palestinian lives," Netanyahu said.
The post 'We will continue to have Israel's back,' Biden tells Israel's war cabinet in unprecedented visit appeared first on The Forward.