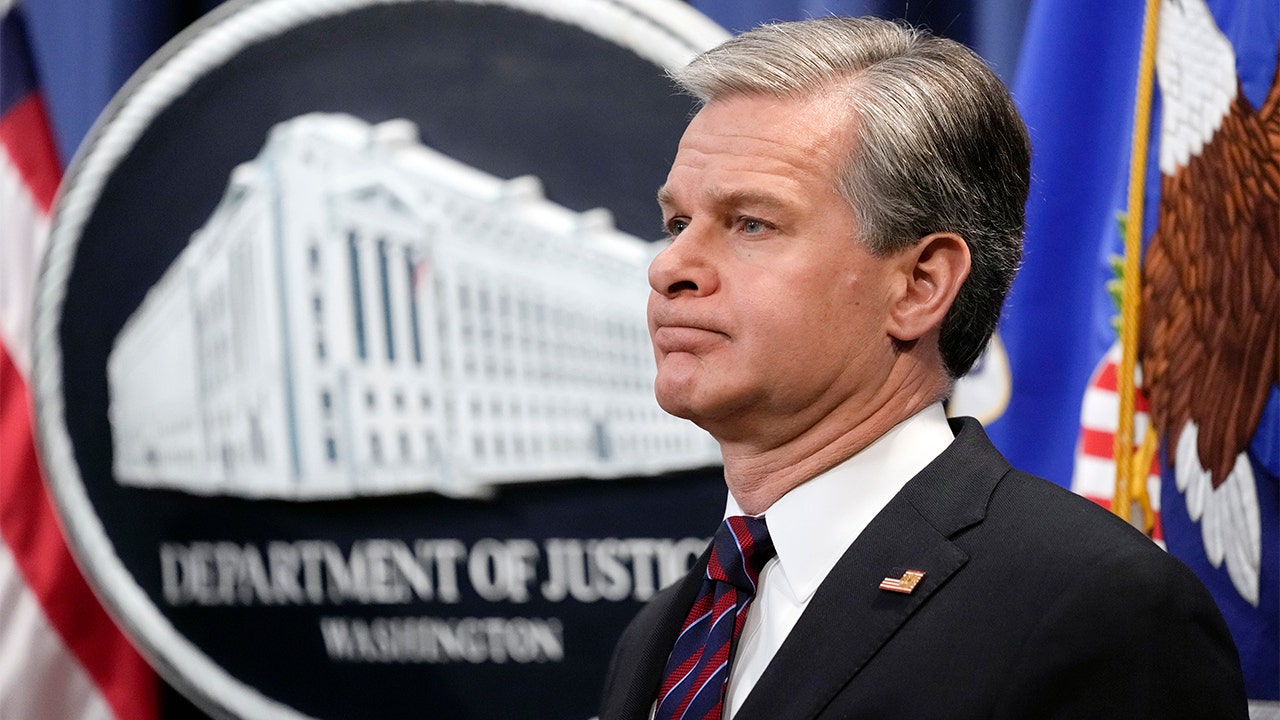 FBI Director Christopher Wray joined "Special Report" for a wide-ranging interview as the bureau continues to receive a bevy of criticism over its handling of several situations – including the Hunter Biden laptop investigation, classification of issues at school board meetings and the raid on Mar-a-Lago.
Wray defended the agency and the way its agents conduct investigations in an "independent" manner.
Anchor Bret Baier asked Wray about the FBI's reputation being at a record low, to which the director said the bureau's successful recruiting should help disprove any perceived shortcomings.
"There are all sorts of opinions out there about the FBI, just like there are about every major institution these days," said Wray, who previously served as then-New Jersey Gov. Chris Christie's attorney during the George Washington Bridge scandal and in the George W. Bush Justice Department.
TOP FBI OFFICIAL DODGES WHEN CRUZ ASKS IF AGENTS PARTICIPATED IN JAN 6 RIOT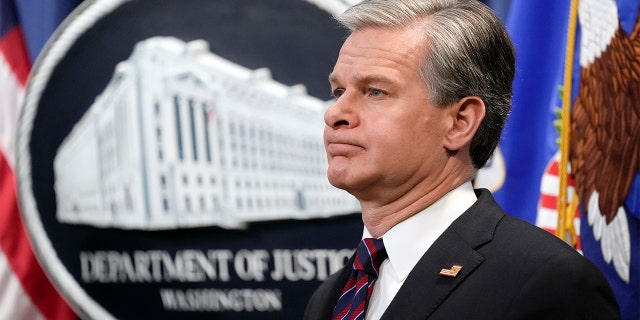 In response, Baier asked about the connection between the reportedly low approval of the FBI and the public's perception of its handling of the Trump-Russia investigation and Hunter Biden laptop scandal.
"I hear these claims of politicization," Wray replied. "But I can tell you that the FBI is, and is going to stay, independent. And that means following the facts wherever they lead, no matter who likes it."
Wray said part of the issue with the FBI's perception is that too often, the standard for whether an investigation is fair relies on whether a particular group believes its outcome was just or correct.
"But that's that's not how independence and objectivity work. We are not on either side. The FBI is on the American people's side, on the Constitution's side," he said.
PA JURY ACQUITS PRO-LIFE ACTIVIST MARK HOUCK ON CHARGES OF OBSTRUCTING ABORTION CLINIC ACCESS
Wray was then asked about the length of time it has taken to probe Hunter Biden's laptop – which some critics say has evidence suggesting President Biden was privy or party to his son's foreign business dealings.
The director pointed out the crux of the investigation is originating from Delaware, not D.C., under U.S. Attorney David Weiss – a Trump appointee held over by Biden purportedly to reassure fairness in the ongoing investigation.
The FBI is "actively working" with Weiss, Wray said, while dismissing claims by FBI whistleblowers there was an internal effort to shut down the investigation into Hunter and Joe Biden.
Baier pressed Wray on revelations in the Twitter Files shared by journalist Matt Taibbi – with the director assuring the FBI does not instruct Big Tech companies to censor.
LEVIN: WE HAVE MOST DANGEROUS FBI, DOJ IN HISTORY OF BOTH AGENCIES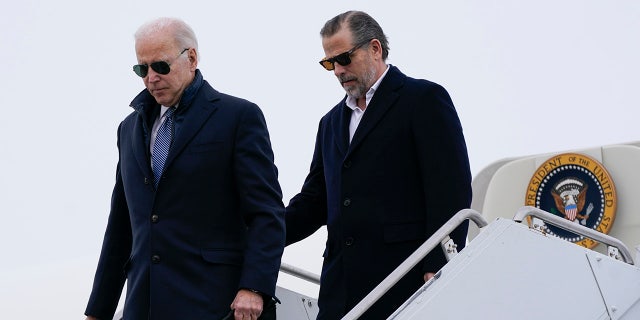 "What we do is tell social media companies about information that we have about foreign disinformation campaigns by foreign actors," he said. "And those companies then make decisions about what, if anything, they want to do about it."
Responding to criticism of the disparity between the raid on Trump's Palm Beach, Fla., home and the lack thereof in connection with a similar classified document situation at Biden's Greenville, Del., home, Wray said there is no dual system of justice – and that the approach in both respects was grounded in the same principles and began with least-intrusive means.
"If those less intrusive means don't work, and certainly if they're frustrated in some way, then we adapt and turn to other legal tools that we've been entrusted with. "
Turning to another criticism of the bureau's operations, Baier asked about the case of a Kintnersville, Pa., man who was arrested at his home for allegedly violating an abortion clinic access law.
Baier noted Mark Houck, who would often demonstrate near a Philadelphia clinic, was acquitted of all charges in the case that began with a show of force at his home.
Wray said use-of-force decisions are made by commanders on-the-ground and that proper procedures appeared to be followed in Houck's case.
Presented with tweets from "Special Report" viewers, Wray responded to one inquiry about the potential use of "undercover agents or paid informants" during situations like the January 6 riot on Capitol Hill.
"Well, as I'm sure you can appreciate, Bret, I can't really appropriately talk about when, where and how we use confidential informants," Wray replied.
When asked if such information is classified, Wray said the inability to answer a question because of official obligations should not be read as a "clue or hint in any way about how accurate your reader's tweet is."